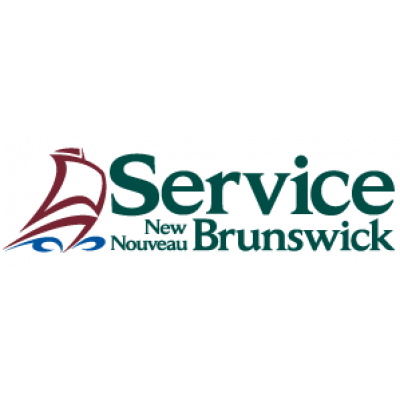 Senior Systems Analyst
Service New Brunswick
in Fredericton, NB
Service New Brunswick
Senior Systems Analyst
Open Competition
Pay Band 5
Fredericton
Service New Brunswick is seeking individuals to join the Provincial Health Application Services Branch within the Technology Services Division to support and maintain various application solutions as a Senior Systems Analyst in Fredericton, New Brunswick.
As a member of the Technology Services team, you will report to the Manager of Health Application Services (Provincial), supporting the Department of Health. You will play an important role associated with the efficient and effective support of various technologies and solutions needed to meet business requirements.
Responsibilities will include but are not limited to:
Participating in the planning, building and implementation of systems, upgrades and enhancements;
Being accountable for the maintenance and support of these systems, including troubleshooting and issue resolution; 
Working with the enterprise architecture team to ensure that the enterprise architecture is being supported and leveraged;
Working with the eHealth Applicaton Strategist to plan, design and implement architecture for new features or modules, meeting architectural standards and guidelines;
Providing estimates of effort required for application enhancement requests.
Working with the eHealth Applicaton Strategist to Identify any solution gaps and preparing/proposing options; 
Providing day to day application development, maintenance and support functions and coordinating product vendors and/or service providers as per established managed service agreements;
Working with project teams and business units to analyze business needs, then recommending and developing solutions to address their business challenges
Analyzing and documenting gaps between requirements and project deliverables. Documenting the results of the analysis in an appropriate format including business rules and workflow descriptions
Being the point of contact for ticket escalation to vendors/service providers; 
Assisting with functional, integration and user acceptance testing as required
Participating / leading the development of testing strategies, test plans, and test cases to ensure smooth transition into training and deployment
Coordinating and facilitating workshops to understand and develop client business processes. This includes developing workshop materials, agendas and reports, as required
Working with the various stakeholders (Business Team, Application Support Team, database administrators (DBAs), other development teams) to ensure successful implementation; and
Responding to stakeholders' inquiries about system behaviours, investigating reported issues, and communicating system issues to stakeholders.
ESSENTIAL QUALIFICATIONS: A university degree in Computer Science (or related discipline) and a minimum of five (5) years progessive IT experience OR a two year college diploma in Information Technology (or related discipline) and a minimum of seven (7) years progressive IT experience OR a one year college certificate in Information Technology (or related discipline) and a minimum of eight (8) years progressive IT experience .
Written and spoken competence in English is required.
Applicants must clearly demonstrate the essential qualifications to be given further consideration. Please state your language capability on your application and ensure that preferred language for assessment is clearly identified.
ASSET QUALIFICATIONS: Preference may be given to candidates who demonstrate they have training or experience in one or more of the following areas:
Experience with business analysis and system requirements processes
Experience with Web Development toolsets such as Visual Studio.Net 2012 or higher, ASP.Net, VB.Net or C#.Net, 
Experinece with Java Full Stack Development
Experience working with Integration engines,such as Rhapsody.
Experience in development with server-based reporting tools such as SQL Server Reporting Services or Crystal Reports
Experience in SQL Server 2008 or above 
Experience with EMPI (e.g. Initiate and Infosphere).
Experience with the user acceptance testing cycle
Experience in developing and managing the implementation of technical solutions in an operational environment
Experience with NB Regional Health Authority and/or Department of Health applications in Canada.
Subject to the response to this competition, candidates may be required to demonstrate on their application one or more of the asset qualifications in addition to the essential qualifications in order to be given further consideration.
OPERATIONAL REQUIREMENTS: This position may require occasional travelling within the province. Some weekday evening and weekend work hours may be required
BEHAVIOURAL COMPETENCIES: The successful candidate will possess the following behavioural competencies: 
Analytical Thinking/Judgment
Client Service Orientation
Conceptual Thinking
Concern for Order
Effective Interactive Communication
Self-Confidence
TECHNICAL COMPETENCIES: The successful candidate will possess the following technical competencies:
Written Communication 
Specialized Subject Matter Expertise and Knowledge 
Planning and Organizing Skills 
Consulting Skills 
Resumes should be in chronological order specifying education and employment in months and years including part-time and full-time employment.
Salary: $56,524- $78,962 annually - Pay Band 5 - Management and Non-Union Pay Plan
We encourage applicants to apply on-line at www.ere.gnb.ca or by email at HR-RH@snb.ca by June 2, 2020 indicating competition number R85-2019/20-1982. This competition may be used to fill future vacancies at the same level within the same work location. 
We thank all those who apply, however, only those selected for further consideration will be contacted.
Candidates registered with the Equal Employment Opportunity Program and veterans, who demonstrate they are among the most qualified, shall be given preference at the time of appointment.
We promote a scent-reduced environment.
We are an Equal Opportunity Employer.
The New Brunswick Public Service: Improving the lives of New Brunswickers every day!