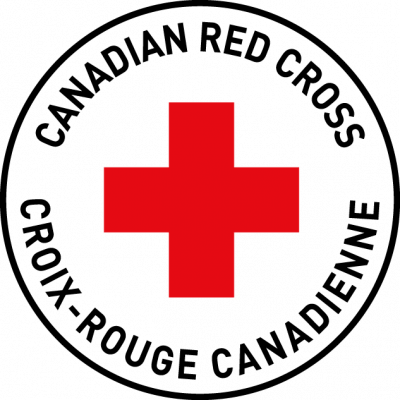 Case Management Supervisor- Anticipatory Recruitment
Canadian Red Cross
in Ottawa, ON
Status
: Temporary Full-Time (6 months)
The Canadian Red Cross is looking for Case Management Supervisors to join the Canadian Red Cross team. This is Anticipatory Recruitment for Temporary Full-Time positions that may be located anywhere in Canada.
Are you looking for an opportunity to:
Spend your days working for an organization that helps millions of people around the world every year?
Lead a team of case workers who will support families across Canada who have been impacted by a disaster?
Work with a passionate, high functioning team that works hard, has fun and likes to laugh?
Who you are:
You are a leader- you inspire and motivate others, you are a trusted advisor who builds strong relationships through a supportive, helpful and respectful approach
You are a problem solver- you generate pragmatic solutions, anticipate impacts of decisions and have a demonstrated ability to involve appropriate parties as necessary
You are a strong communicator- you adapt your communication style to effectively influence others, you demonstrate clarity, conciseness and self-confidence
You understand customer service- you manage expectation, anticipate beneficially needs and promptly address issues
In this role you will:
Support Case Workers to provide appropriate and timely assistance, based on Red Cross Disaster Management Standards, tools and processes as indicated by Provincial/National direction
Direct supervision, coordination, and providing of constructive feedback and informal recognition to Case Workers
Support Case Workers with complex cases and in beneficiary protection incidences
Plan and manage team-based case management activities to provide a coordinated effort in meeting the needs of the most vulnerable in the affected community
Assist the Operations/Site Manager with the transition between relief operations to early recovery
programming, related to case management activities
Identify appropriate community linkages and potential partnerships based on gaps to strengthen and sustain referral structures
Provide assistance and/or referrals to beneficiaries with outstanding issues that cannot be fully addressed by Case Workers as within the Supervisor's designated level of authority
Ensures beneficiary complaint mechanisms are accessible and manages individual complaints
Perform, supervise or manage a variety of communications and information management activities including beneficiary/personnel support, records management, administrative communications to ensure operational efficiency
Approve financial transactions for beneficiary assistance as required within approved budgets
We're looking for:
A college diploma in a related field and 2-4 years related experience in casework or communityengagement or a combination
Extensive knowledge or experience in Social Service, Social Work, Counseling, Teaching or related certified professions an asset
Experience in emergency management and understanding of Red Cross role in a disaster would be an asset
Demonstrated leadership skills in a demanding and diverse work environment combined with highly developed supervisory and delegation skills
Computer Skills: Windows, Microsoft Office, Communication & Collaboration tools(Skype, Zoom etc.) Knowledge of EMIS an asset.
Designated Home work area that aligns to CRC safe working environments policy
Positions will be Temporary Full Time, the expected timeframe is 3-6 month with possibility of extension. Employment terms will be confirmed, when candidates are contacted for an interview. If working in a response site, health and safety considerations will be outlined prior to the assignment This position requires a successful Canadian criminal record check.
The Canadian Red Cross is committed to gender equality and social inclusion in our workplace. All qualified applications will receive consideration without regard to sex, gender identity, gender expression, sexual orientation, race, ethnic origin, color, religion, nationality, disability, age, or any other characteristic protected by applicable law. We encourage all qualified persons to apply particularly Indigenous peoples, persons with disabilities, ethnic minorities, visible minorities, and others who share our values and contribute to fostering an inclusive and diverse workplace.
Please notify us as soon as possible of any adaptive measures you might require at any stage of the recruitment process.
To apply for this position, please click here