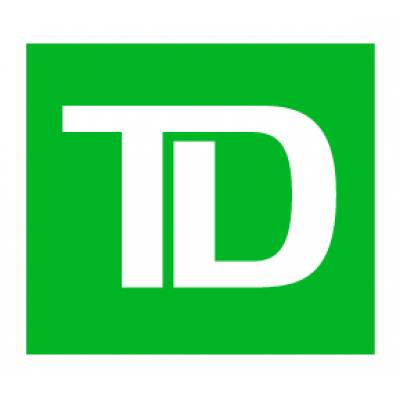 Data Scientist II
TD Description
Tell us your story. Don't go unnoticed. Explain why you're a winning candidate. Think "TD" if you crave meaningful work and embrace change like we do. We are a trusted North American leader that cares about people and inspires them to grow and move forward.
Stay current and competitive. Carve out a career for yourself. Grow with us. Here's our story:
jobs.td.com
Job Description
Provide technical leadership across the overall Analytics function which may have an enterprise mandate. Role generally provides deep technical knowledge and expertise in client interactions to explain complex data analysis related material
KEY ACCOUNTABILITIES
CUSTOMER: Provide insight into leading analytic practices, designs and leads iterative learning and development cycles, and ultimately produce new and creative analytic solutions that will become core deliverables
Work closely with business owners to identify opportunities and serve as an ambassador for data science
Design and deliver enterprise analytic solutions for customers
Develop powerful business insights from social, marketing and industrial data using advanced machine learning techniques
Work in a highly interactive, team-oriented environment with Big Data developers, engineers, modelers and Visualization experts
SHAREHOLDER: Build complex statistical models that learn from and scale to petabytes of data.
Analytical thought leadership and stay current on developments in data mining and the application of data science
Work independently as a senior lead and may manage and direct activities related to analysis, design and support of technical data management solutions on various projects ranging in complexity and size
EMPLOYEE / TEAM: Act as a technical working lead/resource to others. Work closely with senior leadership on significant projects.
Provide thought leadership and/or industry knowledge for own area of expertise
Support a positive work environment that promotes service to the business, quality, innovation, and teamwork; ensure timely communication of issues/ points of interest
Identify opportunities, leverage data related solutions to drive business productivity, and implement measures to enhance effectiveness and operational efficiency
Work effectively as a team, supporting other members of the team in achieving business objectives and providing client services
Participate in knowledge transfer within the team and business units
Job Requirements
BREADTH & DEPTH: Work autonomously and accountable for acting as a lead within a specialized business management function and may provide work direction to others
Provide seasoned specialized knowledge, advice and/or guidance to various stakeholders and team members
Scope of role may have enterprise impact
Focus on short to medium - term issues (e.g. 6-12 months)
Undertake and complete a variety of complex projects and initiatives requiring specialist knowledge and/or the integration of cross functional processes within own area of expertise
Oversee and/or independently perform tasks from end to end
Generally reports to a Senior Manager or executive role
EXPERIENCE & EDUCATION: Undergraduate degree or technical certificate
7+ years relevant experience
Inclusiveness
At TD, we are committed to fostering an inclusive, accessible environment, where all employees and customers feel valued, respected and supported. We are dedicated to building a workforce that reflects the diversity of our customers and communities in which we live and serve. If you require an accommodation for the recruitment/interview process (including alternate formats of materials, or accessible meeting rooms or other accommodation), please let us know and we will work with you to meet your needs.