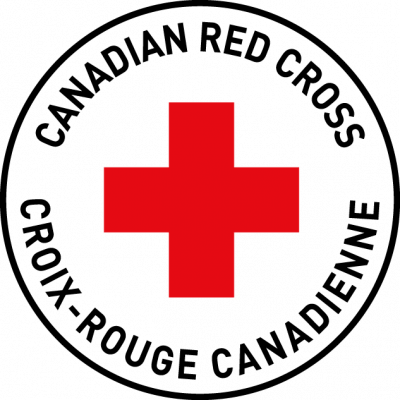 Water Safety Instructor - Indigenous Swimming & Water Safety Program ON
Canadian Red Cross
in Sarnia, ON
Casual - 2 months
The Canadian Red Cross is looking for a
Water Safety Instructor, Indigenous Swimming & Water Safety Program.
Reporting to the Coordinator, Indigenous Swimming & Water Safety Program, you will be responsible for teaching swimming lessons, Youth First Aid and aquatic leadership courses to children and youth in Indigenous communities throughout the summer months.
Who you are:
You can work with minimal supervision and are able to work in rural and remote locations.
You take initiative and and bring fun and creativity to your teaching.
You are a supportive, and productive team member, and can demonstrate a high level of flexibility and adaptability.

You will enjoy:Culture:
an organization that is guided by our fundamental principles of humanity, impartiality, neutrality, independence, voluntary service, unity and universality
Opportunity:
to work with the best and brightest in the non-profit field, in an environment that promotes continuous learning, creativity and collaboration
Meaningful Work:
bringing water safety and first aid education to children and youth to help build stronger communities and prevent drowning
In this role you will:
Instruct Red Cross Water Safety swim lessons, Youth First Aid and/ or aquatic leadership courses
Promote Water Safety Programs to community liaisons
Ensures appropriate and proper use of program apparatus and processes
Maintains safety and ensures supervision of participants at all times
Evaluates participants' swimming abilities
Update information and communicate with supervisor
Participates in program evaluation and report writing
Engage in community cultural activities
We are looking for:
The minimum qualifications for this job 3-5 years of job-related work experience or an equivalent combination of education and water safety experience. This position is subject to a successful vulnerable record check
Excellent oral and written communications in English
Current Water Safety Instructor certification or higher and current Red Cross Lifeguard or Lifesaving Society National Lifeguard
Current First Aid or a willingness to obtain certification
Some computer skills and experience (Microsoft Word, Excel and Outlook)
Strong customer service, training, problem solving, and interpersonal skills
Have the ability to travel to remote communities
Valid Class 5 driver's license (GDL restriction not accepted)
Working Conditions
Duties are primarily conducted in or near various Indigenous community locations across the province. Weekly travel to rural and remote Indigenous communities by car, boat or plane will be required. While most of the work is performed in an environment which is mostly clean and comfortable, field missions can involve working in environments that are unstable and with unpredictable access to basic services in emergency contexts. This work can require irregular hours, including weekends and holidays.
To apply for this position, click here