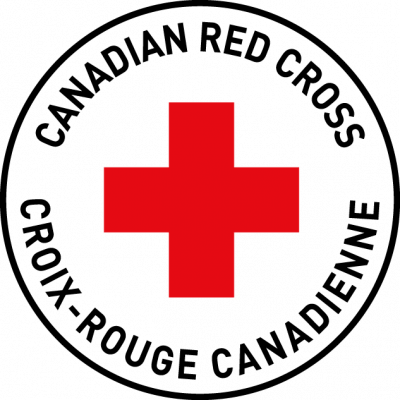 Transitional Care Worker
Canadian Red Cross
in Multiple Locations
North Bay, ON
|
Sudbury, ON
|
Greater Sudbury, ON
Do you want to make a difference?
Join the world's largest humanitarian network. The Canadian Red Cross Society, a non-profit, humanitarian organization dedicated to helping Canadians, as well as the most vulnerable throughout the world, is currently seeking a Transitional Care Worker (Bilingual - English & French).
The Transitional Care Workers will provide seniors and their caregivers with support to safely return and settle at home after a hospital stay through the Priority Assistance to Transition Home (PATH) program. The Transitional Care Workers will facilitate and support client independence by providing transitional services from hospital to home which reflects the unique needs of each client.
RESPONSIBILITIES
Provides support to client during hospital discharge process as required

Supports client during the transition from hospital to client's home in accordance with established service plan

Completes basic errands as required, in accordance with established service plan.

Completes basic home management duties, in accordance with established service plan.

Completes risk analysis of home using standardized Risk Assessment tool

Facilitates client and caregiver engagement., i.e. providing applicable information on client related issues

Facilitates referrals to Community Support Services and discharge process as per program guidelines

Prepares nutritious meals as required

Safely and hygienically stores and handles food

Handles and stores hazardous products safely (WHMIS)

Maintains comfort and safety of client's immediate environment

Identifies and reports any unsafe or hazardous equipment and situations to the Program Coordinator

Takes measures to ensure personal safety

Takes measures to protect the health and safety of clients

Observes and reports any concerns related to the client or their environment to the Program Coordinator

Validates individual's communication

Seeks direction from Program Coordinator as appropriate

Reports activities and/or observations to Program Coordinator as appropriate

Perform other related duties as assigned and required; in consultation with the Program Coordinator

Provides companionship

Maintenance of confidentiality of clients

Job description, subject to change.
QUALIFICATIONS
The minimum qualifications for this position include Standard First Aid and CPR-C. Gerontology training an asset. Interpersonal skills typically gained through daily living skills. Bilingualism (English & French) is required.
Demonstrates Fundamental Abilities:
Participates as a member of the core/support team:

Follows care plan as identified by the appropriate funder agency

Does not exceed the boundary of the therapeutic/professional relationship

Acknowledges limitations: keeps within role and knowledge base
Demonstrates Acceptable Work Habits:
Dependable, punctual
Able to manage stress

Accepts suggestions

Interacts well with others

Maintains professional appearance

Maintains confidentiality of information about clients, caregiver/family and the Canadian Red Cross Society

Proven budgeting and project management skills including attention to detail and working with tight deadlines.

Previous Red Cross experience an advantage.

Proven analytical and problem solving skills.

Self starter and able to work in an environment with ambiguity.

Red Cross Health ERU training (to be provided if not already done).

Proven ability to be a supportive and productive team member.

WORKING CONDITIONS
Duties are principally conducted at the in the residencies of the clients. Domestic travel within the Nipissing area will be required. The work can require irregular hours, including week-ends and holidays without notice. A good range of motion is required to assist clients with an arm-assist, or pushing a wheelchair.
HOW TO APPLY
Interested parties may submit their application by applying on the Canadian Red Cross Online Career Website . This position is open until filled. Applications will be reviewed as they are submitted.
This position requires a successful Canadian criminal record, reference check, valid provincial driver's license, and First Aid certification (training provided.) The Canadian Red Cross Society is an equal opportunity employer.
Please note that relocation funding is not available for this position. While we appreciate all responses, only candidates under consideration will be contacted. We kindly ask not to send in duplicate copies of your resume. No phone calls please.
The Canadian Red Cross is committed to gender equality and social inclusion in our workplace. All qualified applications will receive consideration without regard to sex, gender identity, gender expression, sexual orientation, race, ethnic origin, color, religion, nationality, disability, age, or any other characteristic protected by applicable law. We encourage all qualified persons to apply particularly Indigenous peoples, persons with disabilities, ethnic minorities, visible minorities, and others who share our values and contribute to fostering an inclusive and diverse workplace.
Please notify us as soon as possible of any adaptive measures you might require at any stage of the recruitment process.
To apply for this position, click here