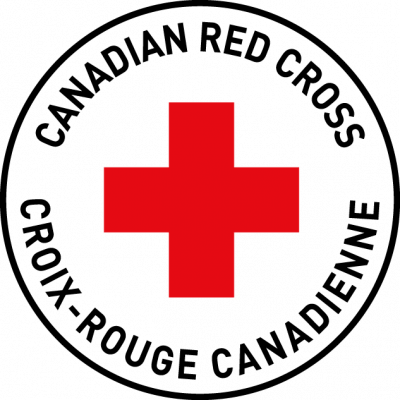 Home Support Worker-Community Support Worker PSW-Shift Model
Canadian Red Cross
in Timmins, ON
Do you want to make a difference?
Join the world's largest humanitarian network. The Canadian Red Cross Society, a not for profit, humanitarian organization dedicated to helping Canadians, as well as the most vulnerable throughout the world, is currently seeking Community Support Workers.
Within the Community Health and Wellness - Community Support Services program and under the direction of the Care Coordinators, the CSW is responsible to provide care and support to seniors allowing them to stay in their homes.
RESPONSIBILITIES
Provide personal assistance and care to clients

Light housekeeping

Meal preparation

Laundry

Perform other duties as required
This is a general overview of the position and other duties may be added per Canadian Red Cross and Assisted Living Policies and Procedures.
QUALIFICATIONS
The incumbent must have the commitment to the Fundamental Principles of the Red Cross Movement and model the core competencies of the CRCS: team excellence, service excellence, accountability and results focused.
The incumbent must have certification as a Personal Support Worker or Development Service Workers. Other skills, abilities and assets include:
Must own a licensed and insured vehicle

Demonstrates fundamental abilities to participate as a member of the core/support team:


Carries out tasks, accepts assignments, completes assignments

Time Management skills - plan work load, balances multiple demands on time

Follows Care Plan

Does not exceed the boundary of the therapeutic/professional relationship

Acknowledges limitations, keeps within role and knowledge base (scope of practice)


Demonstrates acceptable work habits:


Dependable, punctual

Able to manage stress

Accepts suggestions

Interacts well with others

Maintains professional appearance

Maintains confidentiality of information about clients, caregiver/family and the Canadian Red Cross

WORKING CONDITIONS
The work is principally performed in the residencies of the clients where conditions may vary, located throughout the Timmins district and surrounding cities as listed above (Timmins, Hearst, Cochrane, Iroquois Falls, and Kapuskasing.) The position reports to the Timmins & district branch of the Canadian Red Cross. The successful candidate for this position must be available to work a flexible work period, occasional requirement to work overtime hours including evenings and weekends, often with short notice. We offer a competitive salary. There are full-time, part-time and casual positions available.
HOW TO APPLY
Interested parties may submit their application by applying on the Canadian Red Cross Online Career Website . This position is open until filled. Applications will be reviewed as they are submitted.
This position requires a successful Canadian criminal record, reference check, valid provincial driver's license, and First Aid certification (training provided.) The Canadian Red Cross Society is an equal opportunity employer.
Please note that relocation funding is not available for this position. While we appreciate all responses, only candidates under consideration will be contacted. We kindly ask not to send in duplicate copies of your resume. No phone calls please.