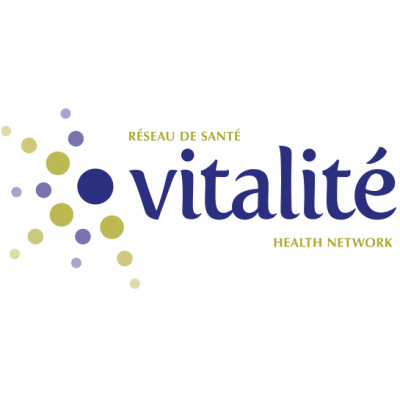 Occupational Therapist 1 (OT01)
Vitalité Health Network - Réseau de santé Vitalité
in Moncton, NB
Posted:
10 Mar 2020
Competition #:
1-9296 EXT
Salary:
$34.3418 to $40.9664
NOTE: Applicants must attach a resume to their application.
BARGAINING UNIT: SHCP
ZONE: Zone 1 - Beauséjour
FACILITY: Community Mental Health Centre - Moncton
DEPARTMENT: Mental Health - F.A.C.T. Team / Early psychoses intervention
CLASSIFICATION: Occupational Therapist 1 (OT01)
STATUS: Temporary part-time (approximately 1 year)
FTE: 0.5
ANTICIPATED START DATE: June 29, 2020
HOURS OF WORK:
Monday to Friday - Rotation
Work schedule subject to change to meet operational needs.
JOB SUMMARY:
As a member of an interdisciplinary team, the incumbent of this position will provide a full range of clinical intervention and specialized consultation services designed to help adults with various mental health challenges adapt to the community. The position's duties will include evaluation, treatment, establishment of helping relationships, crisis intervention, case management, rehabilitation and prevention.
REQUIREMENTS:
Member in good standing of the New Brunswick Association of Occupational Therapists and the Canadian Association of Occupational Therapists;
One year of experience in mental health or addiction services considered an asset;
Ability to complete non-violent crisis intervention training and suicide intervention skills training (ASIST) within the set time frame;
Interest in pursuing their professional development;
Clinical experience intervening in crisis and emergency situations;
Computer skills (CSDS module and Microsoft Office Suite);
Proven ability to fulfill their role within a changing work environment with different population;
Initiative, diligence and appropriate professional judgment;
Problem-solving and clinical communication skills;
Ability to establish helping relationships;
Ability to maintain effective working relationships with patients, families, colleagues, other partners and organizations as well as with the public;
Ability to provide training sessions to patients, families and community groups;
Good knowledge of and ability to use computer tools;
Valid driver's licence (class 5) and appropriate insurance;
Willingness to travel within Zone 1B;
Ability to work independently and as part of a team;
Physical ability to perform the assigned work;
Good work history (performance and attendance);
Adherence to professional ethical principles, to the Network's management philosophy and to organizational values;
Compliance with the rules of confidentiality set by Vitalité Health Network.
Written and spoken competence in French and spoken competence in English is required.
The above requirements may be verified through oral, written or practical tests during the selection process.
Should there be no fully qualified applicants, this position will not necessarily be reposted. If you wish to be considered for this position and meet most of the requirements, you are encouraged to apply at this time.
The employer reserves the right to shorten or extend temporary assignments for operational reasons.
We thank all applicants. However, only those selected will be contacted.