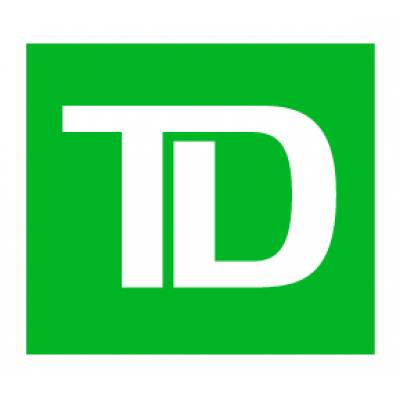 IT Support Developer
TD Description
Tell us your story. Don't go unnoticed. Explain why you're a winning candidate. Think "TD" if you crave meaningful work and embrace change like we do. We are a trusted North American leader that cares about people and inspires them to grow and move forward.
Stay current and competitive. Carve out a career for yourself. Grow with us. Here's our story:
jobs.td.com
Department OverviewBuilding a World-Class, Diverse and Inclusive Technology Team
We can't afford to be boring. Neither can you. The scale and scope of what TD does may surprise you. The rapid pace of change makes it a business imperative for us to be smart and open-minded in the way we think about technology. TD's technology and business teams become more intertwined as new opportunities present themselves. This new era in banking does not equal boring. Not at TD, anyway.
TD Applications & Systems Development
covers technical planning, integration, systems analysis, design, development, unit and component systems testing, support-maintenance, and more. Meaningful, effective relationship-building is part of what these highly-skilled experts do best as they work together with technology project managers, delivery partners, business and systems analysts, testing and quality assurance teams, sponsors and so many other stakeholders to clarify requirements.
There's room to grow in all of it.
Job Description
CUSTOMER:
Responsible for analyzing a broad range of business requirements, conducting program / system research and analysis to identify key components for solutions delivery and problem resolution
Ensure effective communication of solutions development requirements for respective area and contribute to project plans, estimations, timelines and status updates to support management team / clients on prioritizing new and existing projects against IT requirements and business objectives
Inform key stakeholders of any issues that may impact other areas of the project and resolve or escalate issues as required
Support business enquiries and business activities through execution of small enhancements and break / fix implementations (e.g. source code changes)
SHAREHOLDER:
Adhere to standard security coding practices to ensure application is free of most common coding vulnerabilities
Participate in identifying and recommending development / testing solutions / tools in support of project / application objectives
Completes unit and integration testing for conformance to standards and adherence to design specifications
Comply with well-defined enterprise technology delivery practices and standards and project management disciplines by participating in scope assessment, risk and cost analysis
Assist in the development / maintenance of comprehensive processes for prevention of issues and participate in problem determination and timely resolution of incidents applying appropriate quality measures
Perform Systems Administration of applications / environments supported by the LOB, monitor application / service performance, perform configuration, backup, authentication & tuning
Support production code deployment activities and other major infrastructure activities.
Provide technical expertise during Incident management, analyze incident reports and outages, perform impact assessment for incidents and facilitate internal and external communication throughout incident resolution
Job Requirements
EMPLOYEE / TEAM:
Experience with application support organization working in 24*7 environments.
Minimum 3 years experience in a level 3 production support role or in software development.
Demonstrated proficiency in troubleshooting, root-cause analysis, application design, and implementing major components for large projects .
Knowledge of monitoring tools, alert escalation,customer / vendor management etc .
You will have working knowledge of production support processes such as incident/change/problem management, call triaging, critical issue procedures and such.
Experience working with reporting tools like Splunk, Dynatrace and ServiceNow
Continuously enhance knowledge / expertise in own area and keep current with leading-edge technologies, emerging trends/developments and grow knowledge of the business, applications, infrastructure, analytical tools and techniques
Prioritize and manage own workload in order to deliver quality results and meet timelines as assigned
Support a positive work environment that promotes service to the business, quality, innovation and teamwork and ensure timely communication of issues/ points of interest
Establish effective relationships across multiple business and technology partners, program and project managers
Participate in knowledge transfer within the team and business units
BREADTH & DEPTH:
Performs moderately complex to difficult technical tasks with others or independently
Sound to advanced knowledge of the business, technical environment, processes, procedures, various programming languages and operating systems
Subject matter expert in several aspects of the business/technology and consults with clients and/or project teams on development issues
Works independently as an experienced developer and helps resolve complex issues, guide others within area of expertise
Works on multiple medium to large sized projects
Generally reports to an IT Manager or above
EXPERIENCE & EDUCATION: Undergraduate degree or Technical Certificate
3-5 years relevant experience
Additional InformationJoin in on what others in TD Technology Solutions are doing:
Inspire a positive work environment and help champion quality, innovation, teamwork and service to the business.
Learn voraciously, stretch your thinking,
Inclusiveness
At TD, we are committed to fostering an inclusive, accessible environment, where all employees and customers feel valued, respected and supported. We are dedicated to building a workforce that reflects the diversity of our customers and communities in which we live and serve. If you require an accommodation for the recruitment/interview process (including alternate formats of materials, or accessible meeting rooms or other accommodation), please let us know and we will work with you to meet your needs.