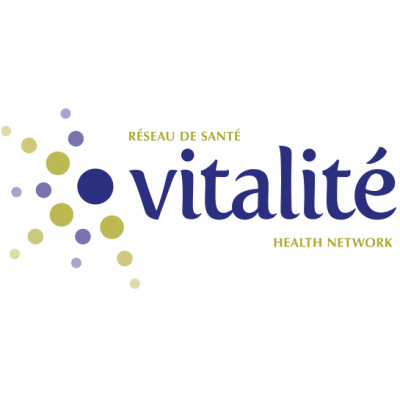 Internal Communications Advisor
Réseau de santé Vitalité - Vitalité Health Network
in Edmundston, NB
NOTE:
Applicants must attach a resume to their application.
BARGAINING UNIT: Management - Non-Unionized
Zone: Zone 4 - Northwest
FACILITY: Edmundston Regional Hospital
DEPARTMENT: Communication and Community Engagement
CLASSIFICATION: Internal Communications Advisor
STATUS: Permanent full time
FTE: 1.0
ANTICIPATED START DATE: As soon as possible
HOURS OF WORK:
8 hour shifts - Monday to Friday
Work schedule may be changed to meet operational needs.
JOB SUMMARY:
Reporting to the Director of Communications and Community Engagement, the incumbent will be responsible for assisting and supporting staff members, physicians, and work teams in identifying, developing, and using the most appropriate communication means to reach their objectives. He or she will serve as a consultant, providing explanations on the various communication means available to them and helping them to determine which ones are the most appropriate. He or she will ensure the planning, production and distribution of an internal newsletter and will also be responsible for writing and distributing various internal communication documents. He or she will act as a leader in files related to the intranet (Boulevard), the corporate image, and the development and production of various communication tools. He or she will also be responsible for developing communication plans for various files, for instance when new policies and initiatives that have an impact on the staff or physicians are implemented. He or she will also be required to develop and implement communication strategies to ensure the distribution of information to employees and physicians of Vitalité Health Network.
REQUIREMENTS:
University degree in communications, languages, journalism, or a related field;
Minimum of five years' experience in a communications position requiring a high level of leadership and independence;
Expirence in the management and execution of Web projects;
An equivalent combination of training and experience may be taken into consideration;
Training and experience in mass communication and ability to develop effective communication strategies and tools;
Above average writing skills;
Ability to analyze and write documents;
Experience in producing publications from planning to distribution;
Skills and experience in managing an intranet platform;
Excellent contact network, creativity, tactfulness, leadership, and excellent interpersonal skills;
Ability to meet tight deadlines and work in a fast-paced environment;
Ability to bring people together and act as a change agent for employees, physicians, and volunteers;
Ability to use computer tools such as Microsoft Office, Meditech, Outlook and Share Point;
Ability to work independently and as a team member;
Physical ability to perform assigned duties;
Good previous work history (performance and attendance);
Adherence to professional ethics principles, to the Network management philosophy and organizational values;
Compliance with the rules of confidentiality established by the Vitalité Health Network.
Written and spoken competence in English and French is required.
NOTE:
1. Salary commensurate with provincial scale for management staff.
The above requirements may be verified through oral, written or practical tests during the selection process.
Should there be no fully qualified applicants, this position will not necessarily be reposted. If you wish to be considered for this position and meet most of the requirements, you are encouraged to apply at this time.
The employer reserves the right to shorten or extend temporary assignments for operational reasons.
We thank all applicants. However, only those selected will be contacted.
"Vitalité Health Network is a smoke-free environment"