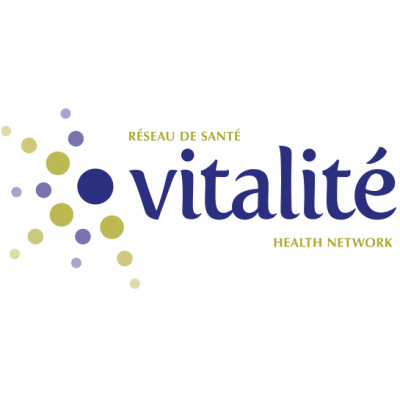 Information Technology and Telecommunications Coordinator
Vitalité Health Network - Réseau de santé Vitalité
in Moncton, NB
Posted:
26 Feb 2020
Competition #:
1-7325 EXT
Salary:
$41,184 to $57,486
NOTE: Applicants must attach a resume to their application.
BARGAINING UNIT: Management and Non-Bargaining
ZONE: Zone 1B - Beauséjour
FACILITY: Dr-Georges-L.-Dumont University Hospital Centre
DEPARTMENT: Information Technology and Telecommunications
CLASSIFICATION: Information Technology and Telecommunications Coordinator
STATUS: Permanent full-time
FTE: 1.0
ANTICIPATED START DATE: As soon as possible
HOURS OF WORK:
8-hour shifts - Monday to Friday Work schedule may be changed to meet operational needs.
JOB SUMMARY:
The incumbent will perform administrative, coordination and technical duties to provide support in managing issues pertaining to information technology and telecommunications services. Will coordinate the information technology inventory, including telephones, cellular phones, iPads/tablets, pagers, etc. Will establish control mechanisms with SNB for onboarding and offboarding related to the management of these technologies.
The incumbent will perform coordination, troubleshooting, training, and support duties in telecommunications, such as for cellular phones, iPads/tablets, pager programming, etc.
The incumbent will support the organization in the use of information and communications technologies to improve the quality of the care and services provided. The incumbent will also facilitate the support of telecommunications services provided by Vitalité Health Network.
REQUIREMENTS:
Recognized diploma in the field of computing or telecommunications (minimum two years);
Three to five years' experience in a technology environment with similar responsibilities;
Varied experience with information and communications technologies would be an asset (tablets, pagers, iPads, smartphones and cellular phones);
Management of technology and telecommunications requests;
Good analytical and problem-solving skills;
Skills using Microsoft Office Suite: Word, PowerPoint, Excel, Outlook, and advanced Internet skills;
Openness to new technologies;
Superior organizational, time management and prioritization skills;
Ability to organize meetings or any other activity in a very short time;
Ability to perform several tasks simultaneously on various files;
Responsible and independent in performing tasks and follow-ups;
Ability to pay special attention to details;
Openness, flexibility, creativity, discretion and interpersonal skills;
Ability to prioritize tasks and responsibilities and to meet multiple deadlines;
Dynamic, motivated, good sense of initiative;
Experience in a health-related project management environment an asset;
Ability to work independently and as part of a team;
Physical ability to perform the assigned work;
Good work history (performance and attendance);
Adherence to professional ethical principles, the Network's management philosophy, and organizational values;
Compliance with the rules of confidentiality set by Vitalité Health Network.
Written and spoken competence in English and French is required.
NOTE:
1. Salary commensurate with provincial scale for management staff.
The above requirements may be verified through oral, written or practical tests during the selection process.
Should there be no fully qualified applicants, this position will not necessarily be reposted. If you wish to be considered for this position and meet most of the requirements, you are encouraged to apply at this time.
The employer reserves the right to shorten or extend temporary assignments for operational reasons.
We thank all applicants. However, only those selected f will be contacted.