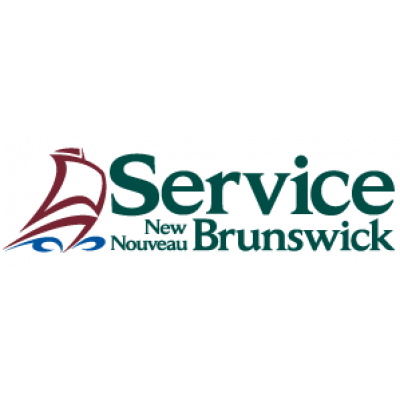 Director of Corporate Registry, Registrar of the Personal Property Registry, Registrar of Deeds, and Deputy Registrar General of Land Titles
Service New Brunswick
in Fredericton, NB
Service New Brunswick
Director of Corporate Registry, Registrar of the Personal Property Registry,
Registrar of Deeds, and Deputy Registrar General of Land Titles
Open Competition
Pay Band 8
Fredericton
Service New Brunswick is seeking an individual to join the Registries Branch as Director of Corporate Registry, Registrar of the Personal Property Registry, Registrar of Deeds, and Deputy Registrar General of Land Titles, in Fredericton.
Reporting to the Executive Director of Registries, you will be responsible for administering the various Corporate Registry Acts (Business Corporation Act, Companies Act, Partnership and Business Names Registration Act, etc.), the Personal Property Security Act, fulfilling the duties of the Chief Registrar of Deeds, as needed, under the Registry Act and fulfilling the duties of the Registrar General, as needed, under the Land Titles Act. 
Responsibilities will include but are not limited to:
Managing the safe-keeping of various registries for New Brunswick as a Statutory Officer;
Incorporating New Brunswick-based business corporations and non-profit companies, and registering partnerships and business names under which sole proprietorships and partnerships operate;
Registering extra-provincial corporations and businesses conducting business in New Brunswick;
Maintaining publicly available, up-to-date information on business and non-profit corporations and unincorporated business entities as well as certain condominium corporation information;
Administering, as well as having statutory responsibilities for a province-wide registry service where users can serve public notice of security interests, money judgments, and certain other claims affecting personal property (movable goods);
Fulfilling senior legislative duties, as well as having statutory responsibilities, under the Land Titles Act and the Registry Act by ensuring the integrity of Land Registries and ensuring issue resolution and risk mitigation of the land titles system;
Making recommendations regarding compensation claims investigation as provided under the Land Titles Act;
Providing direction, guidance and advice to land registry staff and be a senior contact person with land stakeholders, such as New Brunswick Law Society, New Brunswick Association of Realtors, New Brunswick Association of Land Surveyors and the Canadian Bankers Association;
Program and registry management including; data integrity and accuracy; compliance with privacy; security and authentication; legislation and regulations; policies; collection of information for statistical purposes and monitoring financial and contract resources;
Streamlining and modernizing legislation and regulations for the above noted registries;
Developing, implementing, and ensuring alignment of program objectives for effective delivery of services to the public, etc.;
Participating in National committees and collaborating with other jurisdictions.
ESSENTIAL QUALIFICATIONS: A university degree in Law and a minimum of eight (8) years of progressive experience in the practice of corporate law, including at least three (3) years of experience in real property law or dealing with security interests, money judgments, and other claims affecting personal property law. The successful candidate will be a member in good standing or eligible for membership with the Law Society of New Brunswick and possess some management and policy development experience. Subject to the response to this competition, an equivalent combination of education, training and experience may be considered.
Written and spoken competence in English is required.
Applicants must clearly demonstrate the essential qualifications to be given further consideration. Please state your language capability on your application and ensure that preferred language for assessment is clearly identified.
ASSET QUALIFICATIONS: Preference may be given to candidates who demonstrate they have training, or experience in one or more of the following areas:
Knowledge of registries and government process
Modernizing legislation
Subject to the response to this competition, candidates may be required to demonstrate on their application one or more of the asset qualifications in addition to the essential qualifications in order to be given further consideration.
OPERATIONAL REQUIREMENTS: This position requires flexibility in working hours, which includes some work during evenings and weekends and also requires the successful candidate to carry a cell phone to be on call outside of normal work hours.
On occasion, some travel throughout the province will be required; therefore candidates must possess a valid New Brunswick driver's licence.
Candidates will be required to undergo Criminal History Clearance prior to appointment.
BEHAVIOURAL COMPETENCIES: The successful candidate will possess the following behavioural competencies: 
Coaching and Team Development
Organizational Awareness
Organizational Commitment
Relationship Building
Results Orientation
Strategic Thinking
TECHNICAL COMPETENCIES: The successful candidate will possess the following technical competencies:
Written Communication
Knowledge of Applicable Legislation and the Department's Policies and Procedures
Specialized Subject Matter Expertise and Knowledge
Knowledge of Relevant Laws, Judicial Process, Procedures and Legal Precedents
Presentation Skills
Resumes should be in chronological order specifying education and employment in months and years including part-time and full-time employment.
Salary: $93,990 - $105,846 annually - Pay Band 8 - Management and Non-Union Pay Plan
We encourage applicants to apply on-line at www.ere.gnb.ca, by email at HR-RH@snb.ca, or by mail at the following address by February 20, 2020 indicating competition number R85-2019/20-1363. This competition may be used to fill future vacancies at the same level.
Service New Brunswick
Human Resources
Westmorland Place
P.O. Box 1998
Fredericton, NB E3B 5G4
Telephone: (506) 457-3580
We thank all those who apply, however, only those selected for further consideration will be contacted.
Candidates registered with the Equal Employment Opportunity Program and veterans, who demonstrate they are among the most qualified, shall be given preference at the time of appointment.
We promote a scent-reduced environment.
We are an Equal Opportunity Employer.
The New Brunswick Public Service: Improving the lives of New Brunswickers every day!