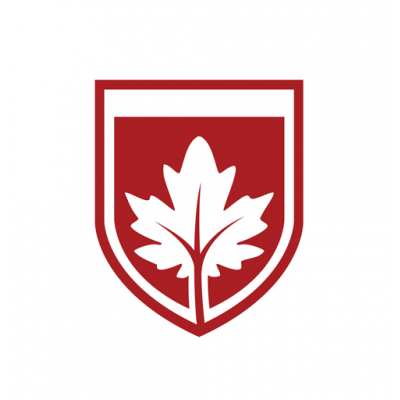 Instructional/Curriculum Designer
University of Fredericton
in Fredericton, NB
Join our team: Instructional/Curriculum Designer
Do you enjoy working in a collaborative team environment?
Are you detail oriented with exceptional time management skills?
Do you thrive in innovative environments?
If you answered 'yes' to these questions, we're interested in you!
The Instructional Designer, reporting directly to the Manager of Development, is responsible for working collaboratively with faculty and/or subject matter experts to design curriculum and develop content, with a primary focus on curriculum development for courses offered by the University of Fredericton. Our Development team is a group of creative, passionate and collaborative people who are dedicated to achieving organizational goals by enhancing the online experience. Ambitious and enthusiastic, this team works tirelessly to create all things UFred, and they pride themselves on delivering an experience that leave students feeling more engaged with their learning. 
Responsibilities
Primary Responsibilities
Problem solving and creative thinking throughout the instructional design process.
Help deliver instructional design workshops and resources to support UFred faculty
Work to revise and revamp existing courses, ensuring that courses adhere to various stakeholder standards
Design online lessons using the recommended learning methods, assessment activities, course flow, Learning Management System integration, educational technologies and other interactive course components
Work collaboratively with the development team and faculty to complete projects
Assist faculty in the development of contextually-rich, engaging, and learning objective-driven courses that focus on applicable real-world/workplace skills
Provide excellent customer service to all clients
Qualifications
Position Requirements
An undergraduate degree or higher education in in Educational Technology, Curriculum and/or Instructional Design, Education, Adult Teaching or equivalent education
A minimum of two (2) years of practical experience and expertise in instructional design, curriculum development and online course development
Experience with e-learning management systems in a post-secondary environment
Experience with the LMS Moodle is an asset
Detail oriented with good time management skills and the ability to prioritize in a fast-paced environment
Work With Us
Compensation Package
In addition to your base compensation, joining the UFred team means you will be part of a rapidly expanding organization. UFred values its employees and ensures they are able to enjoy Wellness and Balance, Professional Development, and Service opportunities.
Wellness and Balance: UFred employees start their career by completing a Resiliency in the Workplace course. They actively utilize subsidized Health and Vision Care, as well as an RRSP Match program. They spend paid time off with those who are important to them between Christmas and New Years, as well as and on their birthdays. The possibility for flexible work arrangements, subsidized gym memberships, and Wellness days are additional benefits enjoyed by our staff.
Professional Development: UFred supports both internal and external opportunities to support your development needs.
Service: UFred employees actively participate in a wide range of volunteer and fundraising initiatives within and around the Fredericton Community on a regular basis.
Hours of work
This is a temporary full-time position (35 hours), under regular business hours (8:30am - 4:30pm) The position is available in Fredericton, NB.
Who are we?
The University of Fredericton (UFred) is a fully-online university based out of Fredericton, NB. UFred was founded on the notion that education should be driven by the needs of today's learners. The fully-online, no-residency required model of education that UFred offers is designed specifically for online delivery that is applied and relevant. Learners can begin their UFred journey from a range of starting points depending on their interests, level of education, and professional experience, and can continue along a customized path to fulfil their ultimate learning goals.
The University of Fredericton is firmly committed to ensuring a positive and professional working environment in which all people are treated with dignity and respect. We aim to provide a fair and consistent method for filling job openings in support of equality of opportunity and cultural diversity within the company.
If this sounds like a team that you're ready to be a part of, please apply!
We thank all those who apply. Please apply before March 5th, 2020.