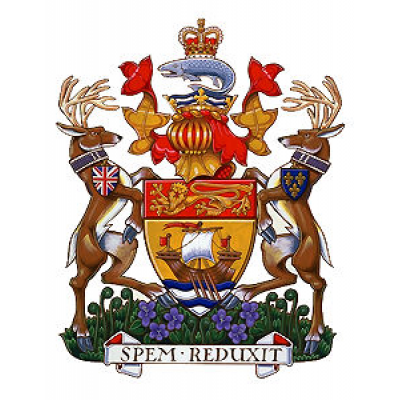 Committee Clerk
Legislative Assembly of New Brunswick / Assemblée législative du Nouveau-Brunswick
in Fredericton, NB
Legislative Assembly of New Brunswick
Office of the Clerk
Committee Clerk
Open Competition
Pay Band 3
Fredericton
The Legislative Assembly of New Brunswick is seeking an individual for the position of Committee Clerk to work in the Office of the Legislative Assembly in Fredericton. Reporting to the Clerk of the Legislative Assembly, the successful candidate is someone who has an appreciation of the structures and functioning of our political system and a knowledge and interest in the operations of the Legislature and government. The successful candidate must demonstrate initiative, adaptability, organizational skills and be detail-oriented.
RESPONSIBILITIES:
As a Committee Clerk, you will provide procedural, administrative and logistical support to various standing and select committees of the Assembly. You must exercise a high level of flexibility, diplomacy and neutrality while working in a dynamic parliamentary environment. As a Committee Clerk you will:
provide procedural, administrative and research support to assigned standing and select committees of the Legislative Assembly; 
provide advice on parliamentary law and practice to the chair and members of a committee;
organize and facilitate committee meetings, including the preparation of agendas, minutes, reports and other materials;
review draft private legislation prior to its consideration by a committee;
carry out research and draft reports in specialized areas of parliamentary practice; and 
perform other administrative duties as required.
ESSENTIAL QUALIFICATIONS:
The successful candidate will possess:
a university degree in law, completion of Articling by the end of June 2020, and membership in good standing or eligibility for membership in good standing with the Law Society of New Brunswick by the end of June 2020;
superior written and verbal communication skills, highly developed research skills and an aptitude for detail and accuracy; and
a high level of discretion and tact and the ability to clearly and succinctly communicate.
Written and spoken competence in English and French is required. Please state your language capability on your application.
Applicants must clearly demonstrate the essential qualifications to be given further consideration. Résumés should be in chronological order specifying education and employment in months and years including part-time and full-time employment. 
Please ensure that preferred language for assessment is clearly identified on your application. 
Applicants are required to submit with their application a writing sample of no more than five pages that they have authored within the last five years. If applying by email or mail, please attach the writing sample. If applying online, please send the writing sample in a separate email to the address below.
OPERATIONAL REQUIREMENTS:
Occasional travel; 
Possession of a valid driver's license; and
Working outside of regular days and hours of work without prior notice.
Salary Range: from $44,954 - $62,842 per annum, depending on experience and qualifications. 
We encourage applicants to apply online at www.ere.gnb.ca, by email at LEGHR-RH@gnb.ca or by mail at the following address by February 28, 2020, indicating competition number: OLA-CLERK-2020-01
Finance and Human Resources Office
Legislative Assembly of New Brunswick
PO Box 6000, 706 Queen Street
Fredericton, New Brunswick
E3B 5H1
We thank all those who apply, however, only those selected for further consideration will be contacted.