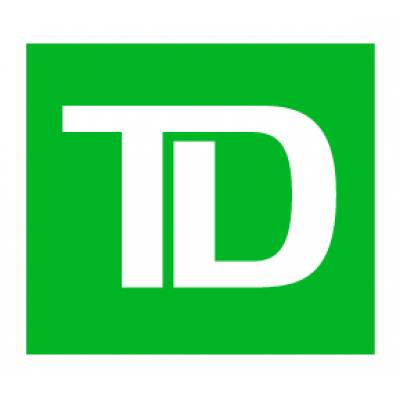 Senior Cybersecurity Engineer
TD Description
Tell us your story. Don't go unnoticed. Explain why you're a winning candidate. Think "TD" if you crave meaningful work and embrace change like we do. We are a trusted North American leader that cares about people and inspires them to grow and move forward.
Stay current and competitive. Carve out a career for yourself. Grow with us. Here's our story:
jobs.td.com
Department OverviewBuilding a World-Class, Diverse and Inclusive Technology Team at TD
We can't afford to be boring. Neither can you. The scale and scope of what TD does may surprise you. The rapid pace of change makes it a business imperative for us to be smart and open-minded in the way we think about technology. TD's technology and business teams become more intertwined as new opportunities present themselves. This new era in banking does not equal boring. Not at TD, anyway.
TD Engineering
covers a broad range of exercises and initiatives including requirements gathering, design specification, industry analysis, vendor engagement and analysis, software development, project management, financial management, test plans and execution, and operational standards implementation. Our highly-coveted Engineers are interspersed amongst many areas of focus: innovation, design, execution, maintenance, strategy, portfolio management. We call all of these things incredible learning opportunities and no two assignments are ever the same.
There's room to grow in all of it.
Job Description
The Enterprise Protect, Cyber Fraud Threat Management Cryptographic CoE- team is responsible for data protection for on premise, mobile and in the Cloud. We are tasked with the proposal, design, build, automation, implementation and Level 3 support of Data Protection technologies and, as needed, the re-engineering of existing technologies in the Security space. This will entail completion of low level design, build, and preparation/documentation for hand over to operational support teams. The candidate should be able to articulate and produce Business Case for security technologies and work with various stakeholders to introduce the new technology.
The candidate must possess subject matter expertise on encryption and security for public cloud.
This role will be responsible for solutions in areas such as, but not limited to:
Protecting data for on premise and Public/Private Cloud
Microsoft Azure Information Protection
Hardware Security Module (HSM)
Cryptographic tools (Vormetric, Tivoli Key Lifecycle Manager, Symantec Encryption Manager, Venafi)
PKI (Microsoft CA, Self-signed CA, Digicert)
Data Classification and Rights Management
Key Management
The successful candidate must have demonstrated ability to engineer, design, build, support and document solutions in these areas of Security Engineering working closely with Business, other Security Engineering teams and the wider Engineering teams to ensure built solutions enhance productivity and add business value.
Job Requirements
Requirments
It is expected that the Engineer will have sound technical knowledge in a wide range of Security technologies, frameworks, tools, processes and procedures. This role is looking for people with skills in as many of the below technology areas as possible:
In-depth knowledge of various cryptographic and encryption technologies and standards (Symmetric/Asymmetric cryptography, Public Key cryptography, Digital signing service, Message Digest and Certificate Authority).
Expertise in Encryption for for data at rest
Expertise in Microsoft Azure, Office 365 and Azure Information Protection
Expertise on Data protection in the cloud
7+ years hands-on experience in installing various encryption technologies (HSMs, Security Appliances)
Experience with Security as it applies to Cloud Solutions in Highly Virtualized Environments.
Sound knowledge of Win 2012 and/or RHEL/Unix
Sound knowledge of back-end storage (VSAN, NAS, SAN,SQL, Hadoop, Oracle)
Experience in scripting in at least one language (PowerShell, Python, etc.)
Detailed understanding of firewalls, intrusion detection systems, authentication mechanisms, and networking protocols including SMTP, HTTP, DNS, TCP/IP, and SNMP as they pertain to security solutions.
In-depth knowledge of PCI requirements for data protection
Experience with Microsoft PKI, Vormetric, Venafi, HSMs.
Certification in CISSP or equivalent
Additional InformationJoin in on what others in TD Technology Solutions are doing:
Inspire a positive work environment and help champion quality, innovation, teamwork and service to the business.
Learn voraciously, stretch your thinking,
Inclusiveness
At TD, we are committed to fostering an inclusive, accessible environment, where all employees and customers feel valued, respected and supported. We are dedicated to building a workforce that reflects the diversity of our customers and communities in which we live and serve. If you require an accommodation for the recruitment/interview process (including alternate formats of materials, or accessible meeting rooms or other accommodation), please let us know and we will work with you to meet your needs.