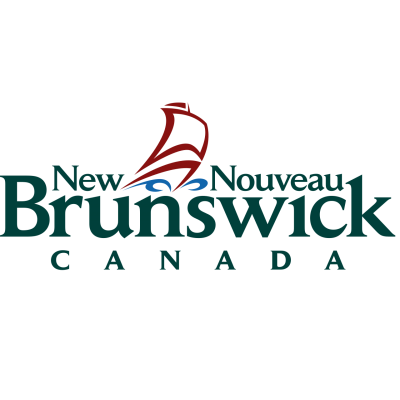 Registrar
Department of Post-Secondary Education,Training and Labour
in Fredericton, NB
Department of Post-Secondary Education,
Training and Labour
Registrar
Pay Band 6
Open Competition
Fredericton
The Department of Post-Secondary Education, Training and Labour is seeking an individual to join the New Brunswick Human Rights Commission management team as Registrar in Fredericton.
Under the general direction of the Director, the Registrar administers case management operations, from the time a complaint is received to final disposition. Specifically, the Registrar manages the intake process, completes reviews of complaint forms and coordinates the triage of complaint files and recommends next steps. The Registrar oversees a high-volume caseload within a quasi-judicial environment and works closely with the legal team and the public. 
The Registrar drives the administrative process by ensuring adherence to standards, cost management, continuous improvement and efficiency. The Registrar is also responsible for the delivery of the Commission's front-line services. Duties also include promoting human rights by making presentations to a range of audiences and acting as a member of the management team.
ESSENTIAL QUALIFICATIONS: A University degree in law, administration, management or social sciences, or certification in law enforcement, and have a minimum of six (6) years of experience related to interpreting legislation, policies and standards, and implementing process improvement, supplemented by management/supervision experience. An equivalent combination of education, training and experience may be considered.
Written and spoken competence in English and French is required. Please state your language capability.
Applicants must clearly demonstrate the essential qualifications to be given further consideration. Please ensure that preferred language for assessment is identified on your resume.
ASSET QUALIFICATIONS: Preference may be given to candidates that demonstrate experience in mediation/conflict management, human rights or employment law, disability/accommodation management. Subject to the response to this competition, candidates are required to demonstrate on their application the asset qualifications in addition to the essential qualifications to be given further consideration.
The following operational requirement is also required: A valid driver's license as the position requires travel.
BEHAVIOURAL COMPETENCIES: The successful candidate will possess the following behavioural competencies: Organizational Awareness; Effective Interactive Communication; Team Leadership; Developing Others; Results Orientation; Information Seeking; Analytical Thinking.
TECHNICAL COMPETENCIES: The successful candidate will possess the following technical competencies: Knowledge of Conflict Management Practices; Specialized subject Matter Expertise & Knowledge; Written Communication.
Salary: From $2,525 to $3,360 bi-weekly.
We encourage applicants to apply on-line at https://www.ere.gnb.ca/competition.aspx?lang=E&t=Y or by mail at the following address on or before January 29, 2020 indicating the competition number: Department of Post-Secondary Education, Training and Labour, Human Resource Services, 500 Beaverbrook Court, Suite 100, P.O. Box 6000, Fredericton, NB, E3B 5H1. This competition may be used to fill future vacancies at the same level. 
Telephone : 506-453-8231
Fax : 506-457-6750
We thank all those who apply however only those selected for further consideration will be contacted.
As per the Civil Service Act, candidates registered with the Equal Employment Opportunity Program and veterans, who demonstrate they are among the most qualified, shall be given preference at the time of appointment.
We promote a scent-reduced environment.
We are an Equal Opportunity Employer.
Competition Number: R62-2019/20-1466
The New Brunswick Public Service: Improving the lives of New Brunswickers every day!