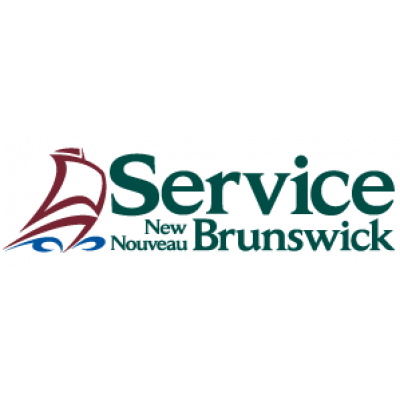 Casual Driver Examiner
Service New Brunswick
in Saint John, NB
Service New Brunswick
Casual Driver Examiner
Administrative Services Level 3
Open
Saint John 
Service New Brunswick is seeking an individual to join the Customer Care Team as a Casual Driver Examiner in Saint John.
As a member of the Customer Care Team, you will be responsible for testing and certifying drivers in accordance with the Motor Vehicle Act. Responsibilities will include but are not limited to:
Administer, evaluate and certify vision, written and road tests to applicants of all classes of driver licenses 
Follow, understand and explain the acts, regulations, policies and procedures
Coordinate and monitor the driver examiner scheduling activities
Test and certify driving instructors
ESSENTIAL QUALIFICATIONS: High school diploma or GED, supplemented by a related one (1) year post-secondary education, plus a minimum of three (3) years of related work experience. Subject to the response to this competition, an equivalent combination of education, training and experience may be considered. 
Written and spoken competence in English and French is required.
Applicants must clearly demonstrate the essential qualifications to be given further consideration. Please state your language capability on your application and ensure that preferred language for assessment is clearly identified.
ASSET QUALIFICATIONS: Preference may be given to candidates who demonstrate the following asset qualifications:
Class four, three, two or one drivers licenses
Subject to the response to this competition, candidates may be required to demonstrate on their application one or more of the asset qualifications in addition to the essential qualifications in order to be given further consideration.
CONDITIONS OF EMPLOYMENT:
Candidates will be required to undergo Criminal History Clearance prior to appointment
Must have a good driving record with no suspensions of driver's license or loss of points or offence under the Criminal Code of Canada 
Possess a class five driver's license for a minimum of four years
Must be eligible to be appointed by the Minister of Public Safety as a Certified Driver Examiner
SPECIAL/OPERATIONAL REQUIREMENTS: 
Some weekday evening and Saturday morning work hours will be required 
Frequent travel to other Service Centres within the province is be required, therefore candidates must possess a valid New Brunswick driver's license 
Driver Examiners will be required to do: offsite testing; work outside in all weather conditions; work with all classes of vehicles including motorcycles, buses and commercial vehicles; embark in customer vehicles as a passenger
BEHAVIOURAL COMPETENCIES: The successful candidate will possess the following behavioral competencies: 
Client Service Orientation
Effective Interactive Communication
Integrity
Results Orientation
Self-Confidence
Self- Control
TECHNICAL COMPETENCIES: The successful candidate will possess the following technical competencies:
Ability to Use Office Technology, Software and Applications 
Knowledge of Health & Safety 
Knowledge of Applicable Legislation and the Department's Policies and Procedures
Records & Info Management 
Specialized Subject Matter Expertise and Knowledge
Resumes should be in chronological order specifying education and employment in months and years including part-time and full-time employment.
Hourly Rate: $20.30 - $24.62 - Administrative Services Level 3 - Administrative Assistants, Clerical and Regulatory, Office, Data Processing and Duplicating Equipment Operation.
We encourage applicants to apply on-line by February 28, 2020 indicating competition number R85-2019/20-1208.This competition may be used to fill future vacancies at the same level within the same work location. 
Service New Brunswick
Human Resources
Westmorland Place
P.O. Box 1998
Fredericton, NB E3B 5G4
Telephone: (506) 444-3879
We thank all those who apply, however, only those selected for further consideration will be contacted.
Candidates registered with the Equal Employment Opportunity Program and veterans, who demonstrate they are among the most qualified, shall be given preference at the time of appointment.
We promote a scent-reduced environment.
We are an Equal Opportunity Employer.
The New Brunswick Public Service: Improving the lives of New Brunswickers every day!