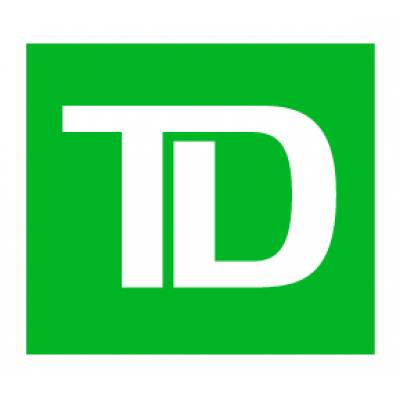 Mobile Applications Developer Co-op (4 months)
TD Description
Tell us your story. Don't go unnoticed. Explain why you're a winning candidate. Think "TD" if you crave meaningful work and embrace change like we do. We are a trusted North American leader that cares about people and inspires them to grow and move forward.
Stay current and competitive. Carve out a career for yourself. Grow with us. Here's our story:
jobs.td.com
Department Overview
We can't afford to be boring. Neither can you. The scale and scope of what TD does may surprise you. The rapid pace of change makes it a business imperative for us to be smart and open-minded in the way we think about technology. TD's technology and business teams become more intertwined as new opportunities present themselves. This new era in banking does not equal boring. Not at TD, anyway.
Our Technology Solutions leaders are committed to people development, career advancement and value diversity and inclusion.
Job Description
We have Mobile Application Developer opportunities in Toronto, ON for the following positions:
iOS Developer
Android Developer
These opportunities will be with our Channel Technology Solutions - Mobile Delivery team. CTS Mobile Delivery develops software applications for mobile devices used by external TD customers, as well as internal TD employees.
As an equal member of the team, you will help us deliver improvements and new mobile products for a variety of customer facing projects across TD, including Mobile Banking, Mobile Direct Investing, Mobile Payments, and Mobile for Everyone.
You will get experience developing native iOS or Android software used by millions of banking, investment, and insurance customers every day.
Responsibilities
Work with other developers in Agile Scrum teams to design and build native mobile software according to business requirements, UX designs, and architectural guidelines
Adhere to developer expectations defined by the mobile team to ensure high-quality, re-usable, and maintainable software, including unit testing, code reviews, and documentation
Continuously enhance your own knowledge and expertise to keep current with leading-edge technologies, trends, and developments, and transfer this knowledge to the team through informal day-to-day interactions and (if you're up for it) Lunch & Learn presentations
Work on a broad range of tasks and multiple, concurrent projects. Prioritize and manage own workload in order to deliver quality results and meet timelines
Help create a positive team environment that promotes collaboration, quality, innovation and teamwork, and just doing things the right way
Job RequirementsWhat You Bring to TD
Must be enrolled in an undergraduate degree majoring in relevant technology programs, such as Computer Science, Engineering, Information Technology Management, Financial Analysis and Risk Management, Computing, etc.
Work on real products that get used every day by millions of people, and that you might already use
(Android Specific)
 Experience in Android development with Java and the Android SDK, and you know your way around Android Studio and building UI layouts
Theoretical knowledge of object-oriented principles, implementation and maintenance
Strong knowledge of development and Continuous Integration tools: Android Studio, Gradle, Maven, git, GitHub/BitBucket, JIRA, Confluence, Jenkins
(iOS Specific)
Experience in iOS development with Objective-C and/or Swift, and you know your way around Xcode and storyboards
Theoretical knowledge of object-oriented principles, implementation and maintenance.
Strong knowledge of development and Continuous Integration tools: Xcode, Gradle, git, GitHub/BitBucket, JIRA, Confluence, Jenkins
QualificationsAdditional Information
Please ensure your application includes:
Resume (maximum 2 pages)
Unofficial university transcript
Cover letter (maximum 1 page)
This position is a 4-month work term and will commence May 4, 2020.
To meet our Recruiters & Technology Solutions staff on campus, visit our
Campus Events
page. Learn more about
Kick-Starting Your Career in Technology
at TD on YouTube.
Inclusiveness
At TD, we are committed to fostering an inclusive, accessible environment, where all employees and customers feel valued, respected and supported. We are dedicated to building a workforce that reflects the diversity of our customers and communities in which we live and serve. If you require an accommodation for the recruitment/interview process (including alternate formats of materials, or accessible meeting rooms or other accommodation), please let us know and we will work with you to meet your needs.