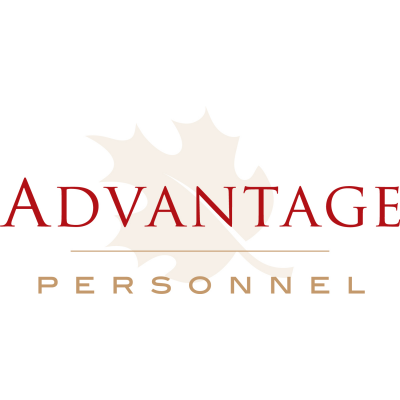 Afternoon Warehouse Worker
Advantage Personnel
in Moncton, NB

We are currently looking for Afternoon Shift Warehouse Worker for our client in Moncton, NB. This is a fantastic company to get in to as it is a long-term position that can turn into a permanent position. Our client is looking for hardworking and dedicated warehouse workers to join their growing team.
Job Type: Part-time
Hourly Rate: $13.00/hour
Shift: Tuesday - Thursday 8:00pm - 2:00am and Sunday 4:00pm - 12:00am
Responsibilities May Include But Not Limited To:

Receive incoming shipments of various freight

Put shipments away in appropriate areas as directed
Job Requirements:

Ability to lift items of 25lbs and perform duties involving repetitive motions

Comply with company policies and legal guidelines

Clean Criminal Record a Must
Punctuality and good attendance is mandatory
*Public transportation may not be available.
How to Apply:
**APPLY ONLINE**
http://avionte-portal.onyourteam.com/Avionte/portals/main.aspx?App=1&CompanyID=ADV
(Please select Moncton as the closest Branch to you)
Interested and qualified candidates please send your resume to Sara Ferriss or Janie Hachey at Moncton@onyourteam.com or call the office at 506-383-8880. In the subject line please quote: "Afternoon Warehouse Worker"
Please note that only successful applicants will be contacted for an interview.
Be the first to know! Always find our latest job postings here: www.onyourteam.com
Thank you in advance to everyone who applies.