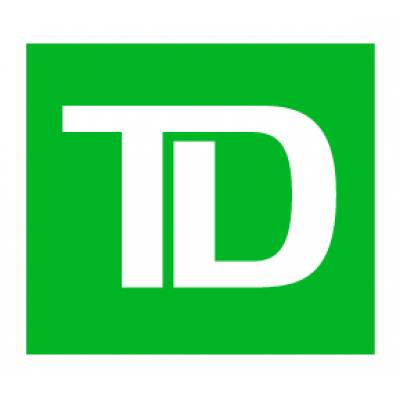 Senior IT Build Analyst
TD Description
Tell us your story. Don't go unnoticed. Explain why you're a winning candidate. Think "TD" if you crave meaningful work and embrace change like we do. We are a trusted North American leader that cares about people and inspires them to grow and move forward.
Stay current and competitive. Carve out a career for yourself. Grow with us. Here's our story:
jobs.td.com
Building a World-Class, Diverse and Inclusive Technology Team at TD
We can't afford to be boring. Neither can you. The scale and scope of what TD does may surprise you. The rapid pace of change makes it a business imperative for us to be smart and open-minded in the way we think about technology. TD's technology and business teams become more intertwined as new opportunities present themselves. This new era in banking does not equal boring. Not at TD, anyway.
TD IT Build
covers a number of functional disciplines or practice areas. These technology professionals demonstrate incredible commitment through their participation in a combination of build-related functions or activities, such as:
Application and implementation of platform design patterns and standards for infrastructure components across various platform domains;
Delivery Management functions within the build mandate to co-ordinate and drive deployment- related activities;
Structured focus on project delivery to implement deliverables for their respective and specialized areas of infrastructure build; and
Specialized Services functions that provision contact center infrastructure and network-related infrastructure work for Real Estate and/or Branch environments, hardware assets etc.
There's room for you to grow in all of it.
Job DescriptionAbout This Role
We are looking for someone who is ready, willing and able to research, install, maintain, configure, administer and provision TD's systems and applications. It's also likely you'll be involved in deployment and release management activities. There's a lot of meaningful work here…
Meaningful work is fueled by meaningful performance and career development conversations with your manager.
Here's some of what you may be asked to perform:
Give specialized support (like research, installation, configuration, provisioning, systems support) and meets or exceeds established standards/service levels, while minimizing operational risk.
Promptly schedule packaging, release new applications. implement with parallel work streams to reduce time spent.
Set up, maintain, monitor applications and systems.
Promptly communicate, escalate and resolve issues.
Deliver application, hardware, software and operations support.
Conduct research, build solutions, maintain documentation.
Provide quality service and solutions to clients.
Design, review, integrate application requirements (functional, security, integration, performance, quality, operations etc.).
Identify and address application and data, cross-capability and cross-release issues.
Help evolve the base infrastructure and operational environment, deploy new technologies.
Build/deploy base infrastructure components (e.g. servers, operating systems, middleware) for all environments.
Create "off-the-shelf" and in-house applications and supported assets procurement.
Maintain base infrastructure components, work with third-parties to report problems, and receive fixes.
Monitor system life cycles, ask yourself if specifications and functionality support our objectives and architecture decisions, redevelop when necessary.
Use metrics to monitor environment performance, pinpoint ways to boost performance and resource utilization.
Ensure effective change management.
Maintain secure computing facilities and technical infrastructure and architecture.
Be aware of and follow necessary processes/standards, business technology architecture, risk and production capacity guidelines.
Know and follow both disaster and business recovery plan standards, policies and procedures.
Introduce ways to enhance revenue, customer experience and reduce costs.
Gain knowledge of TD services, applications, infrastructure, analytical tools and techniques, industry trends.
Make effective use of cost management processes.
Execute test plans, monitor, report results, resolve issues.
Develop business cases, RFI/RFP and service level agreements.
Embrace teamwork to resolve critical service issues.
Job RequirementsWhat can you bring to TD?
Share your credentials, but your relevant experience and knowledge can be just as likely to get our attention. It helps if you have:
Undergraduate Degree or Technical Certificate.
5-7 years relevant experience.
Commitment to staying abreast of industry and business trends.
Strength in researching industry standards, best practices, new innovations in technology and making informed recommendations.
Readiness to serve a technology, trends and processes "go-to" resource.
Ability to work independently in a senior or lead role on a diverse range of tasks and may be relied upon to coach and educate others.
Experience as a subject matter expert and consultant who provides technical guidance and highly-complex troubleshooting and problem resolution.
Readiness to support highly-complex and comprehensive applications, systems and business lines.
Adeptness at identifying root causes and can implement targeted and controlled remediation plans.
Ability to work with stakeholders to install, configure, upgrade, administer business applications and systems.
Ability to review, participate in and implement procedures.
QualificationsAdditional InformationJoin in on what others in TD Technology Solutions are doing:
Inspire a positive work environment and help champion quality, innovation, teamwork and service to the business.
Learn voraciously, stretch your thinking,

The Microsoft SQL Database Administrator's (DBA) role is to design, install, and deploy databases for production and non-production servers. The DBA is also responsible for adhering to database policies and procedures defined by the bank. They will work with project teams to plan, coordinate complex assignments and be responsible for the databases they build on Microsoft SQL Server technology. The DBA will review and implement back up, recovery, archiving, and conversion strategies. They will also provide subject matter expertise for production and non-production databases to Technology Solutions Application Development teams.
SUPERVISION RECEIVED:
This job works under the direction of the TDSGI ARM Manager.
TYPICAL RESPONSIBILITIES:
Establishes and maintains database support tools. Monitors overall standards and procedures and ensures integration of systems through database design. Defines the content and structure of the database and advises users on efficient techniques for extracting data. Maintains accurate and up-to-date database system documentation. Has awareness of available physical storage and initiates requests for new devices. Proposes data standards for both software and physical protection. Assists in data base reorganization/restructuring. Creates new schema for the development of new software products. This work involves working with Application Development, the business line customer, and the project management team. Informs systems and applications programming staff of any future database changes that might require program modification. Assists in the change control process to implement changes. Works to achieve a timely and accurate preparation of reorganization/restructuring schedule for completion of department projects. Assure timely and accurate processing of all individual and departmental service requests in order to provide consistent, useful service and information to all department personnel. Recommends an effective operational procedure in accordance with department goals and application guidelines, in order to effectively utilize the database system and remain within the security and integrity control limits. Work as part of a team and provide 24x7 support when required.
QUALIFICATIONS/EDUCATION:
The incumbent typically will have a Bachelor's Degree in computer science, mathematics, engineering, or business administration with courses in programming and database systems. Equivalent experience includes 4+ years as a systems designer and programmer, database designer with some supervisory experience. 5 - 8 years DBA experience in MS SQL Server 2000 to present releases (2005, 2008, 2012, 2014, 2016) - support of SQL Server, SSIS, SSRS & SSAS. Prefer experience in Financial Services Industry Certifications: MS SQL DBA certified or equivalent work experience.

Inclusiveness
At TD, we are committed to fostering an inclusive, accessible environment, where all employees and customers feel valued, respected and supported. We are dedicated to building a workforce that reflects the diversity of our customers and communities in which we live and serve. If you require an accommodation for the recruitment/interview process (including alternate formats of materials, or accessible meeting rooms or other accommodation), please let us know and we will work with you to meet your needs.