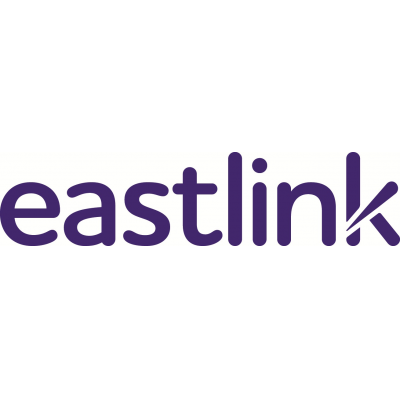 Implementation Specialist
Apply Now Implementation Specialist
Halifax, NS, Canada Req #824
Monday, September 30, 2019
Powered by state-of-the-art fibre optic and wireless networks, Eastlink delivers world-class video entertainment and communications services to residential, business and public sector customers across Canada. As one of Canada's Best Managed Companies for 11 consecutive years, Eastlink provides high speed Internet, wireless, TV, telephone, security and automation, data communications and exclusive, locally-produced programming. Headquartered in Halifax, Nova Scotia, Eastlink is the largest privately owned telecommunications Company in Canada with an employee base of just over 1500 individuals.
Reporting to the Director of Business Fulfillment, the Implementation Specialist - Business Services is responsible to deliver and implement customer specific voice, data solutions and Dedicated Internet solutions. Responsible for project management of the network build, the Implementation Specialist will work with cross functional teams in order to provide customer specific services in a timely and cost effective manner. Specific responsibilities include but are not limited to the following:

Work with Customer Solutions Engineers to ensure solutions are implemented as per the Approved Engineering Request and Design.

Deliver a plant ready solution to Business Support, where applicable, to coordinate customer installation of Business Services.

Work with installation and operations to ensure solutions are delivered on time and provide the necessary information and equipment for ongoing support.

Interface with suppliers to ensure equipment is ordered and delivered on time.

Provide Sales and the customer with ongoing updates, on project status.

Create and maintain customer reports for projects - data, cable and voice.
What makes you an ideal candidate?
As the ideal candidate you are passionate about developing your career with Eastlink Business Fulfillment. Self-driven, you are a resourceful individual who is able to take initiative and has a thirst for knowledge and continual learning. A highly organized and strong relationship builder, this person is adaptive and engaging in changing situations, and can work well with team members, management, and external business partners. Strong communication, negotiation skills are also assets. A natural team player, you have the skill sets required to balance priorities effectively in a fast paced, results driven environment.
Additional Qualifications:

Post-secondary education in a related field.

Understanding of network design including Structured Cabling, Fiber Optic, and Fiber Coax systems would be beneficial to achieving business customer solutions.

Current Telecommunications knowledge or experience preferred with emphasis on telephone, cable TV, Internet and data.

Proficiency with MS Office, Excel, Internet, Email.

Must have a valid driver's license as some local and regional travel will be required.
Why Choose Eastlink?
Eastlink brings you technology in a way that people would want it. We work hard to provide the best products - Internet, TV, Wireless, Telephone, and Security and Automation - to keep our customers connected to the things and people that matter the most. By putting our customers and their needs at the centre of it all we can show them something special and provide a unique brand experience.
We are extremely proud of our employees and believe the best people make the best companies. As we continue to grow, our goal is to continue to attract the best people.
Dedicated to representing all of the customers we serve, we embrace diversity throughout all levels of the organization and encourage members of equity groups to self-identify during the application process.
Ready to explore an exciting career at Eastlink? Your journey begins here.
Other details
Job Family Business Sales
Pay Type Salary