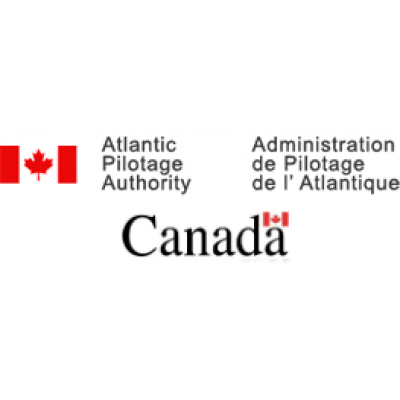 Marine Superintendent
Atlantic Pilotage Authority
in Halifax, NS
Halifax, NS
Ref #: 2019-MS
The Atlantic Pilotage Authority (APA) is a Federal Crown Corporation responsible for providing a safe and efficient marine pilotage service in Atlantic Canada.
We are currently seeking a Marine Superintendent for our Halifax head office. Reporting to the Chief Operating Officer (COO), the Marine Superintendent is responsible for the day-to-day oversight of the operation in accordance with regulations, policies, and standing collective agreements, provide functional support to internal operational personnel resources and act as a liaison to our industry partners, and take on other business-related tasks as deemed necessary.
The right person for this role is a charismatic leader with a proven technical marine knowledge and have proven relationship building and leadership skills. This individual must be self-motivated team player capable of functioning in a fast-paced and dynamic environment. The successful incumbent must possess a strong understanding of marine regulatory requirements and hold a proven track record of experience operational marine project management.
The successful Marine Superintendent must also meet the key criteria below:
Qualifications
Education & Experience
Must hold a Transport Canada Certificate of Competency certified as Master, Near Coastal (or greater) for a minimum 3 years;
Must hold a secondary school diploma or higher or an acceptable combination of education, training and/or experience related to the position
Must have proven experience in commercial marine operational management, shoreside management considered an asset, however an individual who is currently working offshore or otherwise relevant senior ship positions (commercial) would be considered;
Must have an extensive understanding of Canadian marine regulations, international marine standards, and knowledge of applicable navigable waterways;
Experience working with Integrated Management Systems and standards considered an asset;
Skills
Proven strong leadership skills with an ability to make educated decisions by developing operational plans, following procedures and contingency planning;
Ability to analyze budgets and understand technical documentation to make recommendations to senior management;
A charismatic ability to build relationships with industry colleagues, stakeholders and APA employees;
A self-motivated "go-getter", willing to roll up their sleeves and put in the work; and
Strong English written and verbal communication skills. Knowledge of French (written and verbal) considered an asset.
Position Overview
The Marine Superintendent provides operational assistance to the COO and other management personnel by utilizing industry best practices in managing the daily operations to ensure safe, environmentally sensitive and cost-effective service is maintained. This will include (but not limited to):
Ensure continued compliance with relevant marine legislation, regulation and safe operating procedures are strictly adhered to;
Act as expert liaison to the marine industry on all operational aspects of our business, including the legislation, regulation and procedures which we are governed by and deputizing for the COO at various stakeholder meetings as required;
Effectively communicates and reports regularly to senior management to demonstrate that operational service is efficient and effective for our stakeholders and customers;
Actively engages with operational personnel resources across all pilotage districts to ensure operational efficiencies, high standard or service and employee wellness is maintained;
Actively engages with Quality, Health, Safety and Environment (QHSE) Manager to ensure a high standard is maintained an encourages a strong safety culture by following, maintaining (or establishing where necessary) safe operating procedures;
Aiding the COO in the investigations of incidents, accidents, non-compliance, or of violations of the Pilotage Act or other relative regulations, as requested;
Participating as a management representative on various internal and external committees;
Assistance to COO in preparation and/or monitoring of structured operational budgets;
Preparing verbal and written reports of both a statistical and operational nature for the COO as required, undertaking special projects or studies as requested by management, and being responsible for all correspondence required by the position;
Manages and delegates tasks to operational team members as required.
The Authority offers an excellent compensation package, as well as a rewarding career opportunity. If you are interested in this exciting opportunity, please send your resume to hr@atlanticpilotage.com by October 25th, 2019.
The Atlantic Pilotage Authority would like to thank all applicants for their interest. All applications will be treated in the strictest confidence. The Authority adheres to the spirit of Employment Equity Program. Learn more about the APA at www.atlanticpilotage.com