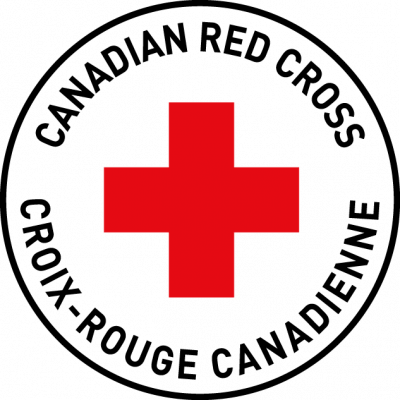 Health Equipment Loan Program- Program Administration Volunteer
Canadian Red Cross
in St. John's, NL
Region: St. John's, Grand Falls-Windsor, Corner Brook, Gander, Springdale, Twillingate (NL)
Application deadline: December 31, 2019
Do you enjoy working with others and making a difference in your community? Are you a friendly, outgoing person who enjoys meeting new people every day? Do you want to help the Canadian Red Cross help vulnerable people by providing much needed support to those who need it the most?
The Canadian Red Cross Society, a non-profit humanitarian organization dedicated to helping Canadians, as well as the most vulnerable throughout the world, is seeking a Program Administration Volunteer for the Health Equipment Loan Program. Reporting to the Community Health Coordinator, this position provides direct support to in-person and telephone inquiries from the public with a primary responsibility to provide loans and accept returns of health equipment. The Canadian Red Cross Health Equipment Loan Program (H.E.L.P) offers mobility, independence and safety to seniors and those recovering from illness or surgery in their own 
Responsibilities
Key Responsibilities
 
Provides professional customer service and information to the public, both by telephone and in-person.
Selects appropriate equipment to match health professional referral and completes minor adjustments to ensure appropriate fit for clients.
Interacts with health care professionals, as required.
Directs telephone enquiries to appropriate departments, programs or other agencies.
Responds to enquiries regarding equipment returns, repairs and loan extensions and completes related documentation.
Creates and maintains paper and/or computer records regarding clients, loans and returns.
Liaises with Equipment Supply staff regarding equipment inventory needs.
Requests and accepts and processes financial and equipment donations in support of Canadian Red Cross programs and services and/or other Red Cross appeals.
Follows Red Cross policies and procedures related to health, safety and quality to ensure employee, volunteer and client safety.
Performs other duties as assigned.
Qualifications
 Qualifications
 
Strong customer service skills.
The ability to safely handle equipment up to 30-50 lbs.
Strong verbal and written communications skills, including telephone etiquette.
Satisfactory criminal record and vulnerable sector checks are required.
Familiarity with computers and a knowledge of inventory control systems is required (or the ability and willingness to learn).
Experience with seniors, cognitively impaired and physically disabled clients would be considered an asset.
Ability to work independently and collaborate effectively with a team in a fast-paced environment.
Commitment and clear understanding of privacy and confidentiality.
Work With Us
Working Conditions 
 
The hours of work for this position may vary.
The majority of the work is performed in an office environment and/or warehouse space.