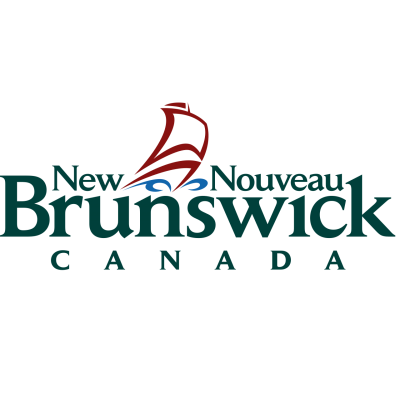 Director of Operations
Department of Transportation and Infrastructure / Ministère des Transports et de l'Infrastructure
in Fredericton, NB
Department of Transportation and Infrastructure
Director of Operations
(Pay Band 8)
(Open Competition)
Buildings Group - Facilities Management
Fredericton
The Department of Transportation and Infrastructure (DTI) is seeking an individual to join Facilities Management Branch as a Director of Operations working in Fredericton.
Reporting to the Executive Director of Facilities Management, the Director of Operations is responsible for leading a team of professional, technical and trades staff in representing government as the owner and landlord of approximately 350 government-owned buildings and three (3) industrial parks located throughout the province.
The Operations and Maintenance Section, through head office and the operation of six regional offices, is responsible for providing a wide range of activities related to the operation, maintenance and administration of approximately 4.5 million square feet of space throughout the province. Buildings include correctional institutions, court houses, office buildings, Transportation administration buildings and highway garages, Tourism Information Centres, highway scale houses, data centers, Government House, Legislature Building, and provincial museums.
Director of Operations responsibilities include but are not necessarily limited to:
Leading and managing activities related to the operation of all buildings under DTI administration, including the overall management of resources and budget; as well as setting direction of work priorities, strategic and business planning;
Providing leadership to operations and maintenance supervisors and staff including overseeing staff recruitment and selection, training, development, scheduling, evaluation and succession planning; effectively plan and predict the allocation and capacity of resources needed to deliver services;
Playing an integral role in Facility Management Transformation Projects, aimed at standardizing business processes to enhance operational efficiency, improve service quality, strengthen ?relationships with client departments through better communication and proactive strategies, increase integration among business areas and improve the work environment for staff members;
Providing strategic advice to DTI senior management and client departments on budgets, operations and building related challenges;
Working closely with the Executive Director of Facilities Management and Manager of Facilities Planning and Technical Services in prioritizing and coordinating capital improvement projects for the regions; developing a comprehensive Facilities Master Plan; effectively spend funding received to reduce deferred maintenance;
Working closely with the Executive Director of Facilities Management and Manager of Finance and Administration to prepare and manage annual operating budgets; including monitoring and analysis of variances and recommendations for ensuring completion of operations and maintenance projects within budget;
Coordinating, implementing and maintaining of Health and Safety and Emergency Preparedness plans and procedures; 
Managing other services pertaining to day-to-day operations such as overseeing the negotiation, creation, tendering and administration of construction contracts, service contracts, RFP's, MOU's; renovations and upgrades, general maintenance and repairs of buildings grounds; transportation (vehicle pool).
ESSENTIAL QUALIFICATIONS: University degree in Civil, Mechanical or Electrical Engineering and minimum of ten (10) years' progressive related experience in facilities management, building construction, or both; with five (5) years in a managerial capacity including significant responsibility for human and financial resources. An equivalent combination of education, training and experience may be considered. Registration as a Professional Engineer with the Association of Professional Engineers and Geoscientist of New Brunswick and possession of a valid Class 5 New Brunswick Driver's License are also required.
Written and spoken competence in English is required. Please state your language capability.
Applicants must clearly demonstrate the essential qualifications to be given further consideration. Please ensure that preferred language for assessment is identified on your resume.
ASSET QUALIFICATIONS: Preference may be given to candidates that demonstrate they have training or experience in one or more of the following areas:
Facilities Management, operations and maintenance;
Building construction and construction project management;
Project management, strategic planning and change management;
Leading a dynamic employee base in a demanding work environment which includes outsourced resources and external third-party contracts;
Experience in contract law, contract management and contract negotiation.
Subject to the response to this competition, candidates may be required to demonstrate on their application the asset qualification (one or more of the asset qualifications) in addition to the essential qualifications in order to be given further consideration.
The following operational requirements are also required: variable hours, which include working evenings and weekends; and province-wide travel on a regular basis.
BEHAVIOURAL COMPETENCIES: The successful candidate will possess the following behavioural competencies: Coaching and Team Development, Organizational Awareness, Organizational Commitment, Relationship Building, Results Orientation, and Strategic Thinking.
Résumés should be in chronological order specifying education and employment in months and years including part-time and full-time employment.
SALARY: $3,526.00 to $3,971.00 bi-weekly.
We encourage applicants to apply on-line, by e-mail to dti.competitions@gnb.ca or by mail at the following address by 21 August 2018 indicating competition number 2018-D77-05. This competition may be used to fill future vacancies at the same level.
Department of Transportation and Infrastructure
Employment Services
Human Resources Branch
P. O. Box 6000, Fredericton NB E3B 5H1
Telephone: (506) 453-3939
We thank all those who apply however only those selected for further consideration will be contacted.
As per the Civil Service Act, candidates registered with the Equal Employment Opportunity Program and veterans, who demonstrate they are among the most qualified, shall be given preference at the time of appointment.
We promote a scent-reduced environment.
We are an Equal Opportunity Employer.
The New Brunswick Public Service:
Improving the lives of New Brunswickers every day!