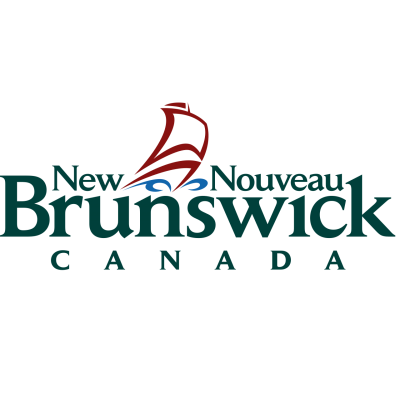 Transportation Maintenance Superintendent (Bridges & Buildings)
Department of Transportation and Infrastructure / Ministère des Transports et de l'Infrastructure
in Moncton, NB
Department of Transportation and Infrastructure
Transportation Maintenance Superintendent
(Bridges & Buildings)
(Open)
Regular Position
District 03 - Moncton
The Department of Transportation and Infrastructure is seeking an individual to join the Moncton District as a Transportation Maintenance Superintendent (Bridges and Buildings) working in Moncton.
As a member of the District Management team, the successful candidate will be responsible to provide technical, supervisory and administrative work for the construction and maintenance of bridges and buildings for the Moncton District. The successful candidate will be responsible for the coaching, monitoring and supervision of bridge supervisors; planning, organizing and scheduling of the work of several bridge crews; conducting extensive quality inspections on infrastructure and long range planning for maintenance and capital projects; ensuring quality and quantity control of materials; interpretation of test results; preparing and/or reviewing cost estimates and doing field layouts for bridge maintenance and capital bridge projects.
ESSENTIAL QUALIFICATIONS: Graduation from high school, supplemented with graduation from a recognized two years engineering technology program and a minimum of six (6) years of bridge related experience, to include three (3) years of supervisory experience. An equivalent combination of education, training and experience may be considered.
Written and spoken competence in English and French is required. Please state your language capability.
Applicants must clearly demonstrate the essential qualifications to be given further consideration. Please ensure that preferred language for assessment is identified on your resume.
The following operational requirements are also required: working on weekends, travel, and variable hours.
BEHAVIOURAL COMPETENCIES: The successful candidates will possess the following behavioral competencies: Team Leadership, Results Orientation and Effective Interactive Communication.
Résumés should be in chronological order specifying education and employment in months and years including part-time and full-time employment. This competition may be used to fill future vacancies at the same level.
As per the Civil Service Act, candidates registered with the Equal Employment Opportunity Program and veterans, who demonstrate they are among the most qualified, shall be given preference at the time of appointment.
SALARY: $28.87 per hou
We encourage applicants to apply on-line at https://www.ere.gnb.ca/competition.aspx?lang=E&t=Y, by e-mail to district3.dot.competitions@gnb.ca or by mail at the following address by Friday, August 17, 2018 indicating competition number 2018-D03-09.
Department of Transportation and Infrastructure
District 03 - Moncton
P. O. Box 129, 46 Toombs Street
Moncton NB E1C 8R9
Telephone: (506) 856-2000
We thank all those who apply however only those selected for further consideration will be contacted.
We promote a scent-reduced environment.
The New Brunswick Public Service:
Improving the lives of New Brunswickers every day!