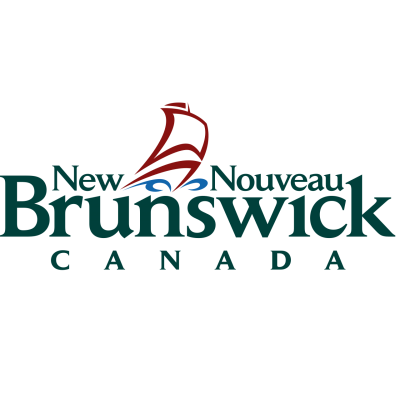 Clerk of The Court of Queen's Bench
Department of Justice & Public Safety / Ministere de la Justice et de la Sécurité publique
in Moncton, NB
JUSTICE AND PUBLIC SAFETY
CLERK OF THE COURT OF QUEEN'S BENCH
OFFICE OF THE REGISTRAR
OPEN COMPETITION
MONCTON
The Office of the Registrar in the Department of Justice and Public Safety has a full-time employment opportunity available for a lawyer to fulfil judicial, quasi-judicial and administrative functions prescribed under various statutes, regulations and court practice in Moncton.
This is a legislated position pursuant to the Judicature Act requiring the exercise of all duties, powers and authority of the Clerk and Administrator prescribed by any Act, Regulation or the Rules of Court. This includes but is not limited to ensuring correct drafting and issuing of court processes, proper processing and registry of court records and documents, directing case management, and fulfilling any other duties relating to the role of the Clerk and Administrator of the Court of Queen's Bench.
Responsibilities will include judicial and quasi-judicial functions pursuant to statutes such as the Family Services Act, Arrest and Examinations Act, the Bankruptcy Act, Small Claims Act and Support Enforcement Act; conduct hearings under the Rules of Court; providing support to the judiciary; giving procedural interpretation regarding the Rules of Court, Criminal Code, and other acts and regulations, to solicitors and the public, as well as providing legal and procedural directions to staff.
The successful candidate will have superior analytical, problem-solving, decision-making, organizational and interpersonal skills. The candidate must also have the ability to work well as part of a team, to maintain attention to detail, and to work effectively under pressure.
Candidates must demonstrate on their applications how they have acquired the education and experience for this position. Your résumé should be in chronological order specifying education and employment in months and years including part-time and full-time employment.
ESSENTIAL QUALIFICATIONS: The candidate must have a Law degree and be a member in good standing of the Law Society of New Brunswick, plus a minimum of 10 years of experience in general practice, prosecution, defence or legal administration.
A high level of written and spoken communication skills in English and in French is required.
Applicants must clearly demonstrate the essential qualifications to be given further consideration. Please ensure that your preferred language for assessment is identified on your resume.
BEHAVIOURAL COMPETENCIES: The successful candidate will possess the following behavioural competencies:
Analytical thinking
Effective interactive communication
Concern for Order
Results Orientation
Organizational Awareness
Organizational Commitment
TECHNICAL COMPETENCIES: The successful candidate will possess the following technical competencies.
extensive knowledge of the Rules of Court of New Brunswick, the Probate Court Act, the Small Claims Act, the Judicature Act and other provincial and federal legislation applicable to the Court of Queen's Bench;
comprehensive knowledge of family law, procedures and relevant legislation;
general knowledge of the Bankruptcy and Insolvency Act; and
thorough understanding of criminal law, procedures and relevant legislation.
SALARY: from $96,096 to $115,050 annually, depending on education and experience. 
We encourage applicants to apply online at www.ere.gnb.ca or by mail at the following address by July 23, 2018 indicating competition number 18-78-12.
Department of Justice and Public Safety
Human Resource Services
364 Argyle Place, Argyle Place
P.O Box 6000
Fredericton, NB E3B 5H1
Tel: (506) 453-2719
justice.competitions@gnb.ca
We thank all those who apply however only those selected for further consideration will be contacted.
As per the Civil Service Act, candidates registered with the Equal Employment Opportunity Program and veterans, who demonstrate they are among the most qualified, shall be given preference at the time of appointment.
We promote a scent reduced environment.
We are an Equal Opportunity Employer.
The New Brunswick Public Service: Improving the lives of New Brunswickers every day!