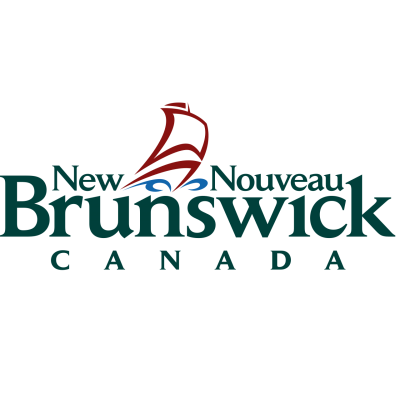 Customer Service and Administrative Assistant
Department of Justice & Public Safety / Ministere de la Justice et de la Sécurité publique
in Fredericton, NB
DEPARTMENT OF JUSTICE AND PUBLIC SAFETY
ASL3 - Customer Service and Administrative Assistant
Open Competition
Fredericton
The Department of Justice and Public Safety is seeking individuals to join the Motor Vehicle Branch as Customer Service and Administrative Assistants working in Fredericton.
As members of the Motor Vehicle Branch, the successful candidates will be responsible for receiving and responding to different inquiries by telephone, email or in person from various stakeholders as the 1st point of contact with the Branch; performing research on inquiries before transferring the call to a subject matter expert to solve the issue or provide further explanation; distributing all Canada Post mail that the Branch receives daily; and performing data entry as required; and reviewing relevant documentation including the Motor Vehicle Act to gain knowledge regarding the various programs to be able to assist clients.
ESSENTIAL QUALIFICATIONS: Graduation from High School supplemented by a one-year related post-secondary diploma plus a minimum of three years of related work experience or an equivalent combination of education and experience.
One position requires written and spoken competence in French and English and one position requires written and spoken competence in English. Please state your language capability on your resume including your preferred language for interview. A writing sample as well as language proficiency testing will be required as part of the interview process. Applicants must clearly demonstrate the essential qualifications to be given further consideration.
BEHAVIOURAL COMPETENCIES: The successful candidate will possess the following behavioral competencies: Client Service Orientation; Effective Interactive Communication; and Teamwork and Cooperation.
TECHNICAL COMPETENCIES: The successful candidate will possess the following technical competencies: Ability to Use Office Technology, Software and Applications; and Planning and Organization skills.
Résumés should be in chronological order specifying education and employment in months and years including part-time and full-time employment.
Salary: Annual from $37,232 to $45,162.
We encourage applicants to apply on-line at www.ere.gnb.ca or by mail at the following address by July 18, 2018 indicating competition number: 18-78-10. This competition may be used to fill future vacancies at the same level.
Department of Justice and Public Safety
Human Resource Services
Argyle Place
P.O. Box 6000, Fredericton, NB E3B 5H1
(506) 453-2719
or by e-mail :
justice.competitions@gnb.ca
We thank all those who apply however only those selected for further consideration will be contacted.
As per the Civil Service Act, candidates registered with the Equal Employment Opportunity Program and veterans, who demonstrate they are among the most qualified, shall be given preference at the time of appointment.
We promote a scent-reduced environment.
We are an Equal Opportunity Employer.
The New Brunswick Public Service: Improving the lives of New Brunswickers every day!