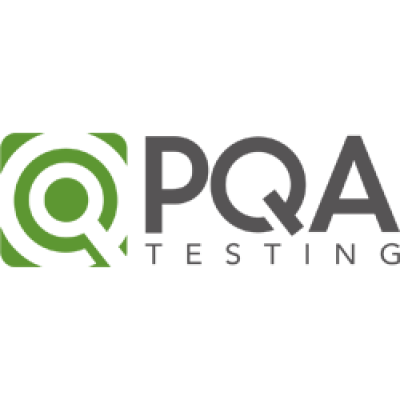 Payroll Clerk
Professional Quality Assurance Ltd
in Fredericton, NB
PQA has been going strong since 1997! As Canada's largest and most established independent software testing company, we insist on working with 'quality' people who share our passion for doing the job right! We are obsessed with quality and testing, and have built a team of people who believe quality is the most important deliverable.
We take pride in our commitment to the communities across Canada in which we are located because we know there is more to life than work. Our team members enjoy opportunities for continuous learning and they work with leading-edge companies, technologies, and tools.
We are currently expanding nationally and are looking for a Payroll Clerk to help us do that! The ideal candidate is someone with excellent communication, organizational, and problem-solving skills. Integrity and confidentiality are critical competencies for this role. Fredericton-based candidates will receive preference.
Responsibilities:
Process multi-provincial Canadian payroll using Payworks software
Collect/verify time records and expense claims, ensuring adherence to company policies
Calculate bi-weekly pay for hours worked, bonuses, commissions and vacation payout as necessary
Maintain electronic payroll records for changes in pay rates, insurance, deductions, benefits, vacation balances, bank information, etc.
Process new employees, terminations, transfers and promotions
WCB compliance, reporting and remittance for various provinces in Canada
Respond to employee pay-related questions, requests for employment letters or other verifications
Investigate and correct payroll discrepancies
Issue Records of Employment to Service Canada
Assist with year-end payroll processing, including T4s
Grant writing: maintain a system to identify potential funding opportunities, initiate grant/loan applications, and prepare timely status reports as required
Qualifications:
2-5 years related work experience
Accreditation and membership in the Canadian Payroll Association
Understanding of accounting principles and internal controls
Current knowledge of federal and various provincial payroll tax regulations and labour standards
Working knowledge of Payworks is an asset, but not necessary as we will provide training
Work with us:
At PQA Testing, we encourage our employees' personal career growth. We have plans in place to make sure that each employee is connected with a mentor to help guide them through their professional development, offer regular lunch & learns, and give our employees chances to attend industry conferences.
Our employee's health and wellness is #1 here at PQA Testing. We offer health incentives for our full-time employees to help them reach their goals of a healthy lifestyle, including a company-wide mental health day annually. PQA Testing is always organizing events that bring all of us closer, even if virtually!
We are committed to Employment Equity and welcome contributions that individuals from marginalized communities, such as women, persons with disabilities, members of visible minorities and Indigenous individuals, and all other groups protected under the Human Rights Code. If you are contacted by us regarding a job opportunity, please advise if you require accommodation.