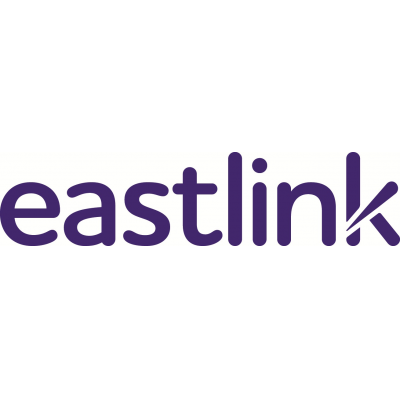 Manager of Sales and Community Engagement
Manager of Sales and Community Engagement
Halifax, NS, Canada Req #1435
Thursday, September 30, 2021
As one of Canada's Best Managed Companies, Eastlink takes great pride in delivering advanced technologies/services that connect its customers to the things and people that matter most. Powered by state-of-the-art fibre optic and mobile networks, we bring world-class communications and video entertainment services including high speed internet, mobile, TV, telephone, security and automation, data communications and exclusive, locally-produced programming to residential, business and public sector customers across Canada. Headquartered in Halifax, Nova Scotia, Eastlink operates with an employee base of over 1300 people who serve customers in NS, PEI, NL, NB, ON, AB, BC and Bermuda.
At Eastlink, our strength is our people. They are invested in your community because they are also your neighbours, your coaches and fellow volunteers. When you join the Eastlink family, you are supported by great people who care about giving you the best experience, reflecting the voices, experiences and perspectives of all the communities we serve.
We embrace diversity, inclusion, equity and accessibility throughout all levels of the organization and encourage members of equity groups to self-identify during the application process.
Are you an energetic, driven and entrepreneurial Marketing / Sales Leader? If so, apply today to join our team! Our Manager of Sales and Community Engagement will be responsible for supporting the development and execution of sales, marketing and communications strategies to grow our business. They will work closely with our sales channels, national marketing team and community TV. Essentially they will be responsible for planning, organizing, managing and delivering marketing and sales objectives to drive regional revenue growth (NS, PEI and NB). How?

Create "take to market" plans complete with milestones and resources needed
Support the development and execution of the regional sales and marketing plan
Manage the regional marketing including collateral, sponsorships, sales events and referral programs
Build meaningful relationships with external and internal region stakeholders (municipal leaders, partners, retail, operations, national marketing, outbound sales)
Support sales channels with appropriate collateral to drive sales
Liaise with potential partners separately or in conjunction with Eastlink Community TV
Analyze sales data to quantify performance and identify / recommend opportunities for growth
Inspire a willingness to drive results, positively influence others to join in and improve marketing channels
Gain hands on experience through travel across the Maritimes
What you will bring:
Post-secondary education in a business related field
Competencies in marketing execution / sales management
A passion for bringing people together with the common goal of reaching higher for results
Skills in planning, facilitating, influencing and increasing engagement
Ability to overcome challenges by being creative, using thought leadership and leading with solutions
Bilingual (French-English) would be an asset
Why Choose Eastlink?
Eastlink operates in a culture of continuous improvement through listening, learning and adapting, which enables us to respond quickly to the evolving needs of both employees and customers. We recognize that our truly greatest competitive edge is our people and that delivering a great customer experience begins with a great employee experience. Our philosophy of developing and training our team "on the ground" not only helps to create a strong onboarding experience but also readies employees for future growth opportunities within the organization.
Dedicated to reflecting the customers and communities we serve, we embrace diversity and inclusion throughout all levels of the organization and encourage members of equity groups to self-identify during the application process.
If you are ready to explore an exciting career at Eastlink, your journey begins here.
Other details