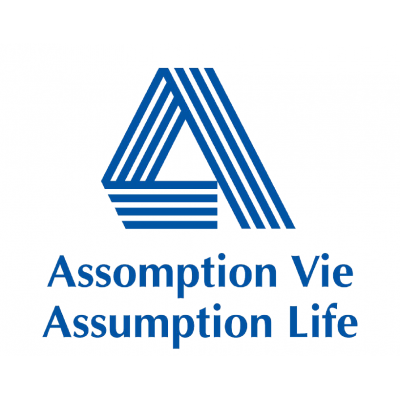 Programmer Analyst (Temporary 12 months)
Assumption Life
in Moncton, NB
Assumption Life is looking for a qualified Programmer Analyst to join its IT department. This person is involved in the maintenance and development of one or more computer systems or auxiliary systems. Following requests from users or systems managers. They are responsible for the analysis and coding of computer programs as well as the required tests in order to deliver a product that meets the client's needs.
This person must manage one or more technical environments in which corporate software operates. This person may be called upon to play the role of computer consultant or perform special tasks for a user or within a corporate team that requests it. They may also be called upon to support or back up the business line specialist (higher level) in their tasks during an absence or as needed.
Responsibilities
Computer needs analysis
Design and development of solutions
Write code for software patches and bug fixes
Provide IT support to its client / troubleshooting
Coordinate and ensure the realization of the testing work by having a good communication with the users
Participate occasionally or as needed in meetings with business line specialists
Write and update program documentation for internal and external references.
Qualifications
Post-secondary degree in computer science
A minimum of 3 years experience as an analyst or in a similar role in the development of complex applications
Strong knowledge of programming (.net, MVC) and SQL.
Knowledge of technical, analysis and programming environments
Knowledge of Software Development Lifecycle methodologies
Knowledge of tools in SAFe, GIT, pipelines, Azure DevOps
Skilled with Visual Studio, .Net Framework and Windows PC and Server environments.
Oral communication and writing skills (French and English)
Ability to manage various requests or projects and tasks at the same time while respecting tight deadlines
Excellent organizational and prioritization skills
Strong ability to analyze situations and find solutions
Strong attention to detail and the ability to detect small errors or inconsistencies in the code
Must have excellent creative problem solving skills
Ability to follow instructions closely and accurately
A willingness to innovate and create cutting edge programs
Work With Us
The opportunity to be part of a dynamic and high-performing team that adheres to the following values: leadership, collaboration, trust and commitment.
Training and development opportunities.
A comprehensive benefits package including a competitive salary, bonus, pension and benefits.
A dynamic location in downtown Moncton.
One paid day of volunteer work.
A gym located in the building.