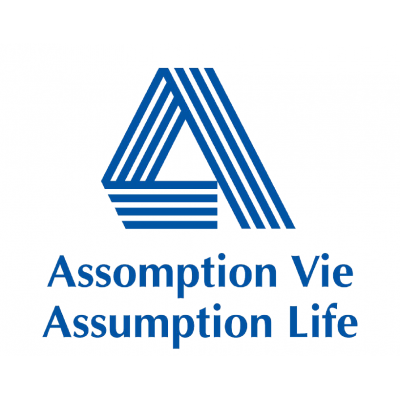 Case Manager
Assumption Life
in Moncton, NB
This position will be responsible for providing our clients' employees with support on behalf of the employer when those employees are on disability leave or at high risk of missing work due to a health condition. This includes the analysis, evaluation, decision-making and management of Short Term Disability (STD), Long-Term Disability (LTD), Waiver of Premium and Critical Illness (CI) claims.
The person in this role will be responsible for assessing factors impeding a prompt return to work, identifying and implementing measures that can reduce these barriers and, in collaboration with other stakeholders, facilitating return to work in regular duties, on temporary assignment or on an adjusted schedule.
Responsibilities
Communicate with the employee and/or their immediate supervisor to conduct an initial assessment of the situation by phone and explain the disability management process; and on an ongoing basis to manage the claim;
Develop an understanding of the case and the factors contributing to or detracting from a timely return to work and document this information;
Provide a variety of interventions including, but not limited to, conducting a thorough assessment of the case, coordinating medical information and services, referring the employee to and coordinating counselling or work support services, consulting with health care professionals, or facilitating the use of other specialized resources;
In consultation with the employee and employer, and depending on the residual capacity of the employee, establish goals as part of the return to work plan;
Communicate regularly with the client's Human Resources Department to proactively address any issues that may impact the workplace or return to work plan;
Upon request, perform other duties or participate in other projects.
Qualifications
University degree in health science or related field. Any experience working in disability case management will be considered;
Minimum of 3 years experience in a similar position;
Bilingualism (English and French) at a professional level required, including the ability to communicate effectively, both verbally and in writing;
Must have a good knowledge of contractual terminology and the ability to interpret contractual clauses;
Must have knowledge of disability insurance;
Must have the ability to work in a team environment and demonstrate a sense of autonomy;
Must be able to follow procedures for the analysis and management of files;
Must be able to prioritize tasks for quality file management and maintain good customer service;
 Ability to meet specific deadlines;
Must be able to analyze, make good judgments and decisions;
Diplomacy, tact and interpersonal skills.
Work With Us
The chance to be part of a dynamic, high-performing team that adheres to the following ethical values: leadership, collaboration, trust and commitment;
Training and development opportunities;
A comprehensive benefits package including a competitive salary, bonus, pension and benefits;
A dynamic location in downtown Moncton;
A paid volunteer day;
Time off to care for family members and pets.
If this challenge matches your career aspirations and you would like to play a key role in the exciting development of our company, please submit your application by September 26, 2021.