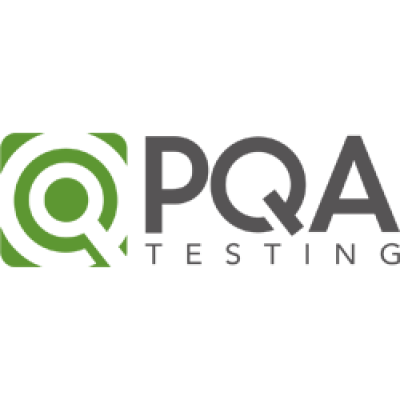 Automation QA Consultant
Professional Quality Assurance Ltd
in Toronto, ON
PQA has been going strong since 1997! We take pride in our commitment to the communities across Canada in which we are located because we know there is more to life than work. Our team members enjoy opportunities for continuous learning and they work with leading-edge companies, technologies, and tools. As one of Canada's largest and most established independent software testing companies, we insist on working with 'quality' people who share our passion for doing the job right!
We are growing in Toronto, and are currently looking for an Automation QA Consultant to help us do just that! You will work with our clients to help assess their testing practices and recommend (and implement) changes to their test strategies to improve coverage, results, efficiency, or all of the above! This will be a hybrid-based role, working out of our client's office in Toronto 1-2 days per week. We will consider all applicants based in Canada.
Responsibilities
Review previous test plans and results, interview key stakeholders, and identify what worked, what didn't, and where opportunities exist to improve on the current approach (and produce a report to summarize)
Work with existing test team (in house and 3rd party) to implement improvements to test processes and plans to avoid issues that occurred in past testing
Coordinate with project team members for test readiness and timely delivery of testing artifacts
Document where and how to deploy improvements to the QA process by completing a number of test cycles alongside the team
Participate in project meetings, and provide input on testing deliverables
Prepare test Scenarios and test Cases for the identified business requirements and user stories
Execute functional, system integration and end-to-end test cases across all major and minor system areas
Work with QA environment, test data, and security access-related issues during test cycles; identifying the root cause and resolving them
Assist in the preparation of various test planning, execution and defect reports
Work with testing team and third parties to provide training and support for the new QA approach
Qualifications
Must Haves
Minimum 5 years of working experience in preparing test scenarios, test case development, test execution, requirement analysis, defect tracking, and reporting
Minimum 3 years of working experience in Automation 
Proficient in QA and testing concepts, processes, and methodology
Have worked in Kanban delivery process
Bilingual (French) is required
Ability to commute to Toronto 1-2 days per week
Knowledge of virtual assistant technology and devices such as Google assistant, Alexa would be an asset
Tools Required: 
Python 

Appium

Jira

Test Rail

Whitebox/microservice/API testing JSON files
Work With Us
At PQA Testing, we encourage our employees' personal career growth. We have plans in place to make sure that each employee is connected with a mentor to help guide them through their professional development, offer bi-monthly lunch & learns, and give our employees chances to attend industry conferences.
Our employees' health and wellness is #1 here at PQA Testing. We offer health incentives for our full-time employees to help them reach their goals of a healthy lifestyle, including an annual mental health day company-wide. PQA Testing is always organizing events that bring all of us closer, even virtually!