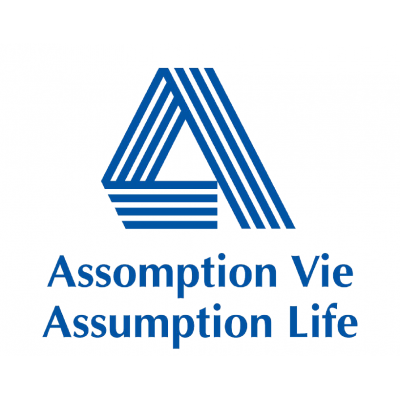 Legal Counsel
Assumption Life
in Moncton, NB
Practicing law in-house offers you the opportunity to work as a lawyer with dynamic, multidisciplinary teams whose goal is the development of the company. If you enjoy making a difference in your workplace, if acquiring new legal knowledge in emerging areas of law interests you, and if rigor, confidence, creativity and commitment are part of your daily life, this is the ideal job opportunity for you.
As a Corporate Legal Counsel, your role will be to support the various departments of the company in the effective management of legal risks on a variety of matters applicable to life insurance. Your work will involve providing advisory services as well as assisting in the drafting of all types of legal documents. Occasionally, you may be involved in the development of customized information or training tools.
Reporting to the General Counsel and Chief Compliance Officer, the Legal Counsel works with a high degree of autonomy while collaborating with co-workers on various projects or initiatives of the Company and its subsidiaries.
Responsibilities
Analyze changes to laws, regulations and guidelines applicable to the company, as well as assisting the company's various departments in implementing measures adapted to regulatory risks;
Provide legal advice to managers and the upper management team on various subjects;
Draft and revise all types of legal documents, such as corporate policies and procedures, commercial contracts, mortgage documents, etc;
Collaborate in the drafting, review and filing with regulatory agencies of insurance and annuity products and related documents;
Participate actively in special projects;
Provide coaching and training services to the Company's various departments on various legal and compliance issues;
Ensure the application of the policy on the fight against financial crime;
All other tasks deemed essential and a priority in the delivery of legal and compliance services, depending on the needs of the company and its subsidiaries.
Qualifications
Member of the bar of a Canadian province;
Juris Doctor or Bachelor of Law degree;
A minimum of 2 years of relevant experience in a law firm and/or a company;
Strong ability to analyze, synthesize and influence difficult decisions;
Ability to research relevant information related to the regulatory framework and applicable law in order to provide risk-appropriate legal advice;
Strong problem solving skills;
Good oral and written communication skills to effectively communicate with stakeholders in French and English;
Excellent ability to draft complex legal documents in French and English.
Work With Us
The opportunity to be part of a dynamic and high-performing team that adheres to the following values: leadership, collaboration, trust and commitment.
Training and development opportunities.
A comprehensive benefits package including a competitive salary, bonus, pension and benefits.
A dynamic location in downtown Moncton.
One paid day of volunteer work.
A gym located in the building.
If this challenge matches your career aspirations and you would like to play a key role in the exciting development of our company, please apply online no later than September 21, 2021,