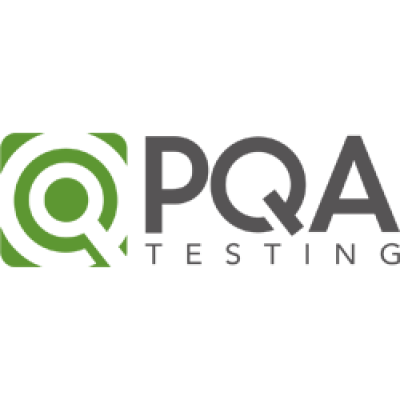 Consultant | Test Automation Specialist
Professional Quality Assurance Ltd
in Toronto, ON • Remote
PQA has been going strong since 1997! As Canada's largest and most established independent software testing company, we insist on working with "quality" people who share our passion for doing the job right. We are obsessed with software quality and testing, and have built a team of people who believe that Quality is the most important deliverable.
We take pride in our commitment to the communities across Canada in which we work, because we know there is more to life than work. Our team members enjoy opportunities for continuous learning and they work with leading-edge companies, technologies, and tools.
We are growing across Canada, and are currently looking for a Consultant | Test Automation Specialist to help us do that! This role will be responsible for creating detailed, comprehensive, and well-structured test scripts, using a variety of automated testing tools, creating test reports, traceability matrices, and other testing artifacts, while interacting directly with our clients.
Responsibilities
Consult with others to provide advice, direction, and proposed solutions with respect to the implementation of test automation
Support the delivery of automated test solutions through the creation, execution and maintenance of reusable test plans
Assist with the detailed analysis and interpretation of results to help identify and isolate issues and propose solutions
Build knowledge of industry-leading tools and practices in the area of test automation and disseminate knowledge through mentorship and training
Collaborate with teammates to share knowledge and ideas, supporting the growth of the automation practice
Qualifications
Computer Science degree or equivalent
Minimum 5 years of test automation experience with a minimum of 3 projects/roles
Minimum 2 years of API test automation experience with a minimum of three projects, experience with API tools like SoapUI
Experience building or implementing automation frameworks/designs such as POM and TestNG
Strong ability to plan and automate test cases (e.g. in Java, Python, C#, etc)
Exposure to development practices, CI/CD pipelines, DevOps, unit testing is preferred
Experience testing different types of enterprise applications including solutions such as Salesforce
A continuous learner, up to date with industry best practices, and the flexibility to transfer knowledge between toolsets
Excellent time management skills, able to manage multiple tasks, self-motivated, and strong attention to detail
Work With Us
At PQA Testing, we encourage our employees' personal career growth. We have plans in place to make sure that each employee is connected with a mentor to help guide them through their professional development, offer bi-monthly lunch & learns, tailored training opportunities, and give our employees chances to attend industry conferences.
Our employee's health and wellness is #1 here at PQA Testing. We offer health incentives for our full-time employees to help them reach their goals of a healthy lifestyle, as well as mental health days throughout the year.