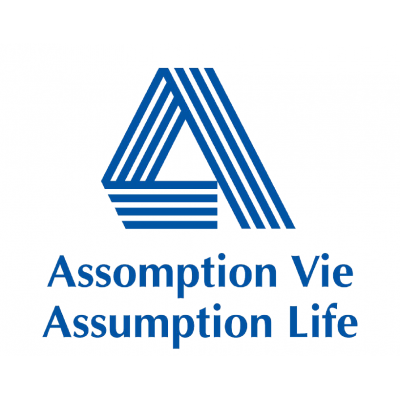 Database Developer
Assumption Life
in Moncton, NB
Assumption Life is looking for a qualified Database Developer to join its Information Technology team. This individual is an IT specialist who designs and deploys one or more databases and is responsible for the consistency and ongoing accessibility of the data. This person designs stable and reliable databases according to the company's needs. Responsible for the development, testing and management of databases to help users and IT staff meet their needs.
This person collaborates with the DBA and performs the tasks necessary to ensure the proper functioning of the databases and the optimization of SQL queries in the production and development environments. This person will also be responsible for SQL security and SSIS module publishing and support.
Responsibilities
Coordination and Delivery: 
Works closely with developers and SAFe teams to improve applications and establish best practices;
Receive maintenance or development requests and analyze submitted IT and technical requirements.
Solution Development;
Writes code for software patches and bug fixes;
Analyzes and codes reports for the various business lines;
Ensure accuracy of deliverables through testing and good communication with users;
Modify databases according to specific user needs;
Data analysis to ensure accuracy of changes to models and cubes.
Information distribution

Develop and generate SQL reports;
Provide and maintain database programming to support enterprise applications; 
Create and manage reports using SSRS, Power BI, Excel or other programs as required;
Create ad-hoc reports as required;
Gather and translate business requirements into report designs
Troubleshoot the database and reporting environment
DBA support: 
Troubleshooting of system errors
Monitoring and technical support for database systems and associated applications.
Support to different teams for the creation, maintenance and execution of database instructions.
Control of access permissions and privileges to databases
Ensures the proper daily operation of SQL production and data integrity for SSRS, Cube and other reports.
SQL server installation
 
Qualifications
Post-secondary degree in computer science or equivalent
Minimum of 3 years' experience as a DBA or a related field 
Strong knowledge of SQL queries
Knowledge of SQL
Knowledge of SSIS, SSRS and SSAS
Strong oral and written communication skills (French and English), ability to communicate clearly and effectively with client or team members
Ability to coordinate requests and work of a project/request team
Excellent organizational and prioritization skills
Strong analytical skills and must possess excellent creative problem solving skills
Strong attention to detail and the ability to detect small errors or inconsistencies in code
Strong team player, able to work with interdisciplinary groups
Ability to follow instructions closely and accurately
Willingness to innovate and create cutting-edge programs
 
Work With Us
The opportunity to be part of a dynamic and high-performing team that adheres to the following values: leadership, collaboration, trust and commitment.
Training and development opportunities.
A comprehensive benefits package including a competitive salary, bonus, pension and benefits.
A dynamic location in downtown Moncton.
One paid day of volunteer work.
A gym located in the building.