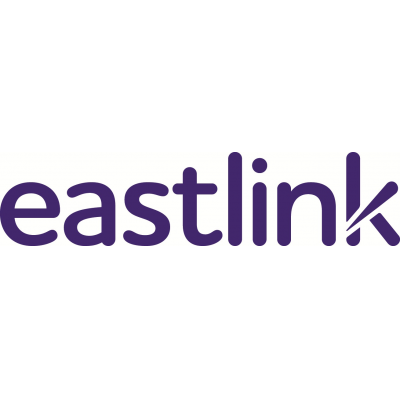 Test Manager
Test Manager
Halifax, NS, Canada Req #1296
Monday, June 28, 2021
As one of Canada's Best Managed Companies, Eastlink takes great pride in delivering advanced technologies/services that connect its customers to the things and people that matter most. Powered by state-of-the-art fibre optic and mobile networks, we bring world-class communications and video entertainment services including high speed internet, mobile, TV, telephone, security and automation, data communications and exclusive, locally-produced programming to residential, business and public sector customers across Canada. Headquartered in Halifax, Nova Scotia, Eastlink operates with an employee base of over 1300 people who serve customers in NS, PEI, NL, NB, ON, AB, BC and Bermuda.
Eastlink is currently seeking a Test Manager in Halifax, Nova Scotia. The Test Manager is a key member of the IT Delivery team, whose primary focus is the cost-effective and timely delivery of information systems focused projects within Eastlink.
The Test Manager works to understand the business requirements and objectives relative to the desired functionality of Eastlink's products, processes and applications and ensure they are successfully tested for customer use. The Test Manager is responsible for keeping the QA team organized, efficient and motivated, and also willing to participate actively in testing to become a SME that the team can rely on for decisions and questions. The Test Manager will work alongside a number of project managers and analysts to implement telecommunications solutions, with a dedicated QA team.Â

Responsibilities : Â

Manage and assist the QA/UAT team in the development of all testing-related documentation, including test and resource plans, test scenarios, test cases/scripts, bug reports, and test result tracking;
Manage performance of test resources including coaching, motivating, mentoring, goal setting and performance reviews;
Develop, document, and maintain application testing software;
Perform functional, integration, system, regression, usability and performance testing using manual methods and test framework tools;
Work with the project team to identify, log and track issues using defect tracking tools;
Work with product owners to validate the testability of business requirements;
Establishes SLA's, and define KPI's for the test team to maximize quality and timeliness.
Work as part of an Agile/Scrum testing team;
Provide inputs during project planning (resource requirements, test estimates, etc.) and throughout the development life cycle to ensure business objectives are met;
Work collaboratively with analysts, subject matter experts;
Liaise with 3rd party vendors for the planning and coordination of software deployments in various environments, environment stability and performance related management.
Ensure the vendor has completed adequate QA testing and demonstration of the features prior to delivery in Eastlink's environment.
Defect management; including the timely review and prioritization of defects, agreement with the business, internal development team and/or vendor on criticality and timing of fixes.
Management (creation and ongoing maintenance) of test account data & test resources.
Design and implement policies and procedures for testing and evaluating the company's products to ensure product quality;
Ability to prioritize and handle changing priorities in a fast-paced environment.
Ability to handle and stay organized for multiple, concurrent, project initiatives.
The Test Manager plays a hands on role that requires strong experience in leading overall test efforts. Experience in and understanding of automation tools, test methodologies and resource management is essential. You should demonstrate an executive presence, outgoing with strong communication and presentation skills.Â
Qualifications:Â
At least 3 years' experience leading, managing & developing a team of testers;
At least 8 years' experience with hands-on manual and automation testing with multiple, integrated, applications;
Hands on experience with Jira and Zephyr or similar test and defect management tools.
Experience with telecommunications CRM & POS applications and processes considered an asset;
Experience with an agile/iterative development life cycle testing;
Proven test & defect management skills;
Strong written and verbal communication skills;
Solid time management and prioritization skills;
Demonstrated vendor management skills;
Experience with risk management;
Experience with test automation scripts and frameworks
Why Choose Eastlink?
Eastlink operates in a culture of continuous improvement through listening, learning and adapting, which enables us to respond quickly to the evolving needs of both employees and customers. We recognize that our truly greatest competitive edge is our people and that delivering a great customer experience begins with a great employee experience. Our philosophy of developing and training our team �on the ground" not only helps to create a strong onboarding experience but also readies employees for future growth opportunities within the organization.
Â
Dedicated to reflecting the customers and communities we serve, we embrace diversity and inclusion throughout all levels of the organization and encourage members of equity groups to self-identify during the application process.
If you are ready to explore an exciting career at Eastlink, your journey begins here.
Other details