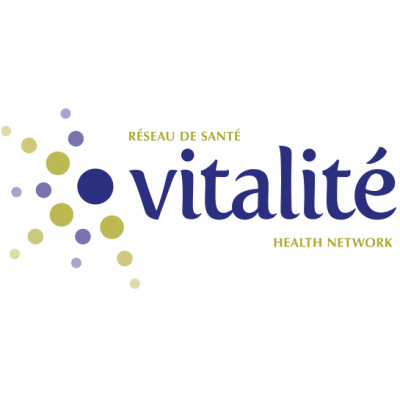 Public Health Promoter
Vitalité Health Network - Réseau de santé Vitalité
in Multiple Locations
Bathurst, NB
|
Campbellton, NB
|
Caraquet, NB
|
Edmundston, NB
|
Lamèque, NB
|
Moncton, NB
|
Sainte-Anne-de-Kent, NB
|
Saint-Quentin, NB
|
Tracadie, NB
Posted:
21 Oct 2021
Competition #:
V-14963 EXT
Salary:
NOTE:
Applicants must attach a resume to their application.
BARGAINING UNIT :
Management Non-bargaining
ZONE :
To be determined
FACILITY :
To be determined
DEPARTMENT
: Public Health
CLASSIFICATION:
Public Health Promoter
STATUS:
Temporary full-time (approximately 17 months)
FTE
: 1.0
ANTICIPATED START DATE:
July 2021
HOURS OF WORK:
8-hours shifts - Monday to Friday
Work schedule may be changed to meet operational needs.
JOB SUMMARY :
Reporting to the Director of Public Health, the health promoter analyzes the nature of a health issue or problem. By considering health determinants and social inequity, the health promoter provides an analysis and specialized advice based on theory, evidence and experience through health promotion strategies. The work involves organizational, community and staff development, strategy development, partnership building, project management, and health information .
REQUIREMENTS:
Bachelor's degree in health sciences or social sciences and at least five years of experience in a community setting or:
Master's degree in public health or community health or graduate studies in health promotion and at least three years of experience;
Commitment to take BLS (basic life support) training and maintain certification;
Computer skills and good knowledge of Microsoft Office;
Ability to provide advanced knowledge on health and its determinants;
Analyze complex questions on how to ensure health and acquire healthy habits;
Think strategically and bring about strategic changes through influence and leadership abilities;
Support work methods based on proven effectiveness, theory and clear ethical principles;
Work diligently and using methods that foster the engagement and participation of people and the development and maintenance of a network of partners;
Develop and maintain good interpersonal relations through diplomacy and respect for others, persuasion and negotiation skills, appreciation of diversity, and an ability to build consensus;
Demonstrate good organizational and prioritization skills and efficient management of time and work;
Demonstrate good verbal and written communication skills;
Initiative and creativity, self-motivation, positive attitude, flexibility ;
At least three years of experience in a health promoter role and/or a community setting is an asset;
Ability to work independently and as part of a team;
Physical ability to perform the assigned work;
Good work history (performance and attendance);
Adherence to professional ethical principles, the Network's management philosophy, and organizational values;
Compliance with the rules of confidentiality set forth by the Network.
Written and spoken competence in English and French is required.
The above requirements may be verified through oral, written or practical tests during the selection process.
Should there be no fully qualified applicants, this position will not necessarily be reposted. If you wish to be considered for this position and meet most of the requirements, you are encouraged to apply at this time.
The employer reserves the right to shorten or extend temporary assignments for operational reasons.
We thank all applicants. However, only those selected for an interview will be contacted.