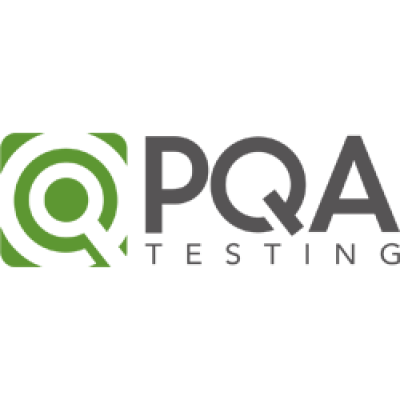 Senior Consultant | Test Lead
Professional Quality Assurance Ltd
in Fredericton, NB
PQA has been going strong since 1997! As Canada's largest and most established independent software testing company, we insist on working with 'quality' people who share our passion for doing the job right! We are obsessed with quality and testing, and have built a team of people who believe quality is the most important deliverable.
We take pride in our commitment to the communities across Canada in which we are located because we know there is more to life than work. Our team members enjoy opportunities for continuous learning and they work with leading-edge companies, technologies, and tools.
We are growing in New Brunswick and are currently looking for a Senior Consultant | Test Lead to help us do that! In this role, you will be hands on with test planning and testing while looking for opportunities to grow the testing scope with our clients.
Responsibilities
Develop project test plans
Develop master test strategies
Identify and allocate QA resources needed for the project
Provide work estimates and QA-specific resource requirements
Provide guidance and best practices for testing
Provide testing resources with training and mentoring on the testing processes, test standards and testing tools
Collaborate with automated test engineers for test automation consulting and support
Configure test management tools and ensure that the standard workflows are implemented
Review requirements for testability, ambiguity or redundancy
Ensure traceability matrices are available
Communicate the progress and status of testing
Identify testing risks and provide a risk mitigation plan
Coordinate the testing efforts for projects that involve multiple applications or portfolios
Coordinate and facilitate defect triage meetings
Provide testing metrics and KPIs
Keep stakeholders informed of the progress and status with appropriate dashboards and reports
Escalate QA issues to the project manager
Transfer knowledge of project testing to client resources after completion of the project
Qualifications
Only candidates eligible to work in Canada will be considered
10+ years testing experience, with several years of proven leadership experience
Good knowledge of various QA methodologies
Post-Secondary degree (Computer Science or similar preferred)
Test metrics and reporting
Strong communication, leadership and people management skills
Preference given to candidates with experience in multiple industry domains
Work With Us
At PQA Testing, we encourage our employees' personal career growth. We have plans in place to make sure that each employee is connected with a mentor to help guide them through their professional development, offer regular lunch & learns, and give our employees chances to attend industry conferences.
Our employee's health and wellness is #1 here at PQA Testing. We offer health incentives for our full-time employees to help them reach their goals of a healthy lifestyle, including a company-wide mental health day annually. PQA Testing is always organizing events that bring all of us closer, even if virtually!