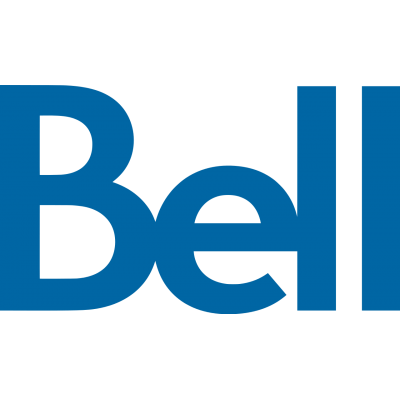 Senior Technical Advisor
At Bell, we do more than build world-class networks, develop innovative services and create original multiplatform media content - we advance how Canadians connect with each other and the world.
If you're ready to bring game-changing ideas to life and join a community that values, professional growth and employee wellness, we want you on the Bell team.
The Bell IT team uses emerging technologies, Agile and DevOps to design and build innovative solutions that enable Bell's communications services for businesses and consumers. We're looking for creative problem-solvers who are curious, collaborative and ready to be on the leading edge of technological transformation.
Job descriptions and responsibilities
The Senior Technical Advisor team is a highly specialized group that supports the delivery of the most technically challenging projects in our organization. Involved in every cycle of project delivery, the Senior Technical Advisor is the design authority in term of hardware/software selection, application architecture, security & network requirements, specification and design review and implementation.
Working within our team on various projects, the advisor will be responsible to ensure all technical aspects are answered and addressed. Including but not limited to:
Lead the technical planning (conceptual solution review) and early design sessions of new project or functionality
Participate in the backlog refinement sessions and in the elaboration of the user stories
Assess the impacts to the service assurance domain, following the implementation/introduction of a new solution
Maintain the different development and lab environments
Elaborate the capacity planning, definition of the performance testing plan and oversee the execution of the performance testing
Develop, implement and review non functional, performance related requirements and tracking to produce system performance metrics
Evaluate the current utilization of the systems within the user community and propose improvements to meet business needs
Develop and document system interface agreements with new internal and external interfaces
As part of the IT delivery team, the advisor will be working on major integration initiatives in the network assurance domain.
Qualifications/Competencies:
At least of 5 years of experience in the following:

Application architecture (e.g., Kafka, stream design, APIs, caching, throttling NoSQL DB)
Data Architecture (e.g., data mapping, data modeling, REST APIs)
Infrastructure Architecture (e.g., containers, Openshift, VMs)
As a developer
Experience in the following:

Event based/streaming architecture
Domain driven architecture
Micro-services based architecture
High performance real time application
Modern UI development
Mobile platforms development
Application logging
Knowledge in the following technologies:
Networking and Infrastructure:

SSH, AWK, SED, etc.
Citrix software and infrastructure
Open Shift and Kubernetes container platforms
Java/JEE Application servers: Weblogic, JBoss
OS :UNIX -Solaris, HPUX, Linux, Windows
DNS, SMTP, FTP/SFTP
Network architecture concepts such as NML, MPLS, ICN, DMZ
IP stacks and protocol analysis tools
Programming and markup languages

Web Services, SOA, N-Tier Architectures
Procedural languages: C, Perl, Shell, AWK, Expect, TCLTK, etc.
Enterprise application framework: Java EE, ESB, .NET, etc.
Oriented Object languages: Java, C/C++, Javascript, Python, etc.
Markup languages: HTML, CSS, XML, SGML, etc.
Databases

Relational database management system: Oracle, MySQL, SQL Server, Teradata, etc.
NoSQL DB (Cassandra, Oracle)
Elastic Stack
Experience building or using SQL, PL/SQL, ETL, SODA
General

Understanding of industry standards of IT, such as TOGAF, ETOM and TMF models
Knowledge of the Atlassian application suite: Jira, Confluence, Bamboo and Bitbucket
Knowledge of Kafka distributed streaming platform
Knowledge in microservice development using the Spring stack
Methodologies

Scrum Agile
SAFe (Scaled Agile Framework)
Continuous integration and continuous deployment principles
Skills

Strong analytical skills (ability to quickly determine the problem space and organize it into simple components through data mining, statistical analysis and quantitative analysis)
Strong technical writing skills (ability to write clearly and concisely)
Strong troubleshooting skills (ability to uncover trouble rapidly and provide resolution)
Bilingualism is an asset (English / French)
Proven leadership and organization skills
Excellent ability to articulate and document technical concepts to non-technical audience
Autonomous, resourceful, strong tolerance to ambiguity, excellent capacity for applied learning
Working Conditions:
Efficiently work in virtual teams, handling multiple projects with geographically dispersed team members.
Availability to work occasional weekends and evenings to meet hard deadlines and available to work occasional overnights to take part in deployment activities
Fast paced, changing working environment
Ability to travel on occasion as required by the project approximately 2 weeks a year
#LI-MS1
#tech
#indeed
#EmployeeReferralProgram
#ProgrammeRecommandationEmployes
Bilingualism is an asset (English and French); adequate knowledge of French is required for positions in Quebec.
Additional Information:
Position Type:
Management
Job Status:
Regular - Full Time
Job Location:
Mississauga || Canada : New Brunswick : Moncton || Canada : New Brunswick : Saint John || Canada : Newfoundland : St. John's || Canada : Nova Scotia : Bedford || Canada : Ontario : Mississauga || Canada : Ontario : Ottawa || Canada : Ontario : Toronto || Canada : Quebec : Montreal || Canada : Quebec : Verdun
Application Deadline:
06/30/2021
Please apply directly online to be considered for this role. Applications through email will not be accepted.
At Bell, we don't just accept difference - we celebrate it. We're committed to fostering an inclusive, equitable, and accessible workplace where every team member feels valued, respected, and supported, and has the opportunity to reach their full potential. We welcome and encourage applications from people with disabilities.
Accommodations are available on request for candidates taking part in all aspects of the selection process. For a confidential inquiry, simply email your recruiter directly or
recruitment@bell.ca
to make arrangements. If you have questions regarding accessible employment at Bell please email our Diversity & Inclusion Team at
inclusion@bell.ca
.
Created: Canada , ON , Toronto
Bell, one of Canada's Top 100 Employers.