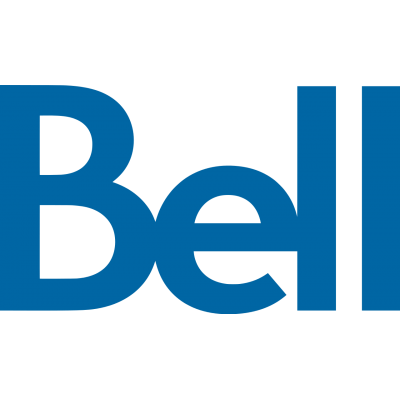 Program Manager - IT Contract Management
Req Id: 273518
At Bell, we do more than build world-class networks, develop innovative services and create original multiplatform media content - we're revolutionizing how Canadians communicate.
If you're ready to bring game-changing ideas to life and join a community that values bold ideas, professional growth and employee wellness, we want you on the Bell team.
The Bell IT team uses emerging technologies, Agile and DevOps to design and build innovative solutions that enable Bell's communications services for businesses and consumers. We're looking for creative problem-solvers who are curious, collaborative and ready to be on the leading edge of technological transformation.
The Bell Infra IT Contracts team is accountable to manage IT software/hardware maintenance and application support contracts, ensuring the program satisfies business needs and to drive cost savings within that program. The team manages 500+ contracts with more than 250 suppliers.
Job duties / accountabilities:
The team is currently looking for a leader with proven and recognized IT experience, negotiation skills, relationship management, and financial analysis skills which will be applied to lead a portfolio for $40M worth of IT software/hardware maintenance and application support contracts with multiple vendors including CGI.
Reporting to the Sr. Program Manager - IT contracts, key accountabilities for this role include (but not limited to) the following:
Manage the supplier relationship on behalf of the Bell team, ensure supplier meets performance targets and monitor any impact of change in supplier's business could have on Bell.
Manage and own reports on financial changes with major suppliers i.e. CGI to keep all data current for executive consumption
Accountable to meet the financial targets assigned to the Contracts portfolio with a focus on cost reduction as a key enabler.
Negotiate small to medium contract renewals directly with the supplier or through the Procurement team.
Participate in vendor SW/HW audits, providing any requested contract information.
Partner with the IT Infrastructure and the IT Delivery teams to perform requirements collection and validation required to purchase, revise, or cancel various types of IT support contracts.
Document contracts details and financial information in Asset Management Inventory Tool
Present recommendations to the team and Director IT Contracts - potential to interact with VP
Work with the Procurement team to complete Compliance and Corporate Security requirements for contracts.
Communicate and document contractual information upon closure of a contract.
Adhere to corporate governance and policies that include appropriate approvals, taxation rules, accounting classifications, etc.
Perform all required activities to process or investigate Purchase Orders and Invoices related to IT contracts.
In collaboration with the team, assist in creating/updating all documentation used to describe current Contract Management status and financial reporting to various organizational levels.
Work with the Contract Management Team to identify workflow gaps for the purpose of improving and simplifying departmental processes.
Participate in yearly planning cycles with the Director - IT Contracts.
Preferred skills / competencies / experience:
Strong IT experience with excellent communication skills and the ability to understand and articulate to all levels of management representing both technical and business perspectives.
Proven ability to lead and engage virtual teams to common goals and project success
Project management competencies that can be applied regardless of situation or initiative
Strong analytical thinker with ability to associate technical tasks as well as relate to pertinent business processes
Strong Relationship Management skills to effectively partner with the Vendor to achieve the Business Unit goals
Verbal and written communication skills in both official languages is an asset
Strong PC skills (Word, Outlook, Excel, PowerPoint).
#LI-GM
Bilingualism is an asset (English and French); adequate knowledge of French is required for positions in Quebec.
Additional Information:
Position Type:
Management
Job Status:
Regular - Full Time
Job Location:
Canada : Newfoundland : St. John's || Canada : Nova Scotia : Halifax || Canada : Ontario : Mississauga || Canada : Ontario : Toronto || Canada : Quebec : Montreal
Application Deadline:
01/22/2021
Please apply directly online to be considered for this role. Applications through email will not be accepted.
At Bell, we don't just accept difference - we celebrate it. We're committed to fostering an inclusive, equitable, and accessible workplace where every team member feels valued, respected, and supported, and has the opportunity to reach their full potential. We welcome and encourage applications from people with disabilities.
Accommodations are available on request for candidates taking part in all aspects of the selection process. For a confidential inquiry, simply email your recruiter directly or
recruitment@bell.ca
to make arrangements. If you have questions regarding accessible employment at Bell please email our Diversity & Inclusion Team at
inclusion@bell.ca
.
Created: Canada , ON , Toronto
Bell, one of Canada's Top 100 Employers.