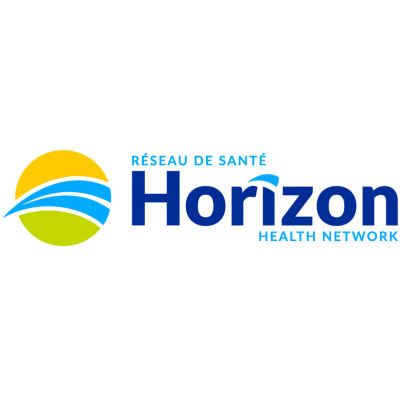 Moncton Registered Nurse Class A (RNCA) PCN 9001577
Horizon Health Network
in Moncton, NB
Horizon Health Network is an equal opportunity employer.
COMPETITION #:
2020-48559 External
BARGAINING UNIT:
NBNU
ZONE:
Moncton
DEPARTMENT:
Primary Health Care (Covid assessment centre)
FACILITY:
The Moncton Hospital
POSTING TYPE:
Temporary Part Time
JOB TITLE:
Registered Nurse Class A
CLASSIFICATION:
RNCA Registered Nurse Class A
LANGUAGE:
English Essential
HOURS OF WORK:
Day; Evening; Rotating; FTE: 0.5; TEMP: December 7, 2020 to November 25, 2022; Subject to change due to operational requirements
SALARY:
$31.23 to $39.57 per hour (Subject to employment status)
JOB PURPOSE:
The RNCA provides Primary Health Care services, illness / injury prevention, chronic disease management, and community development services, using a population health approach in an interdisciplinary team of health providers. In keeping with the provincial CHC framework, and the Community Health Program Standards, the service model is based on the principles of primary health care with the primary goal of supporting communities in meeting their health care needs.
The RNCA's responsibilities include active screening and assessment for COVID-19 to patients, under the direction of an approved clinical order set/medical directive.
The RNCA responsibilities include the provision of care to scheduled and unscheduled patients, involving all phases of the nursing process - assessing, planning, implementing and evaluating, with or without the physician or nurse practitioner on site.
REPORTING RELATIONSHIP:
Reports to Manager, Community Health Program
QUALIFICATIONS:
Bachelor of Nursing Degree
Registered with Nurses Association of New Brunswick.
Knowledge of health and community services in the City of Saint John.
Demonstrated knowledge and skills in providing direct patient care to people throughout the life span, in all stages of health and complexities of illness, from unpredictable situations and chronic illness to health promotion.
Demonstrated assessment skills and ability to function independently in a team environment with minimal supervision.
Good work and attendance record.
Demonstrated communication, interpersonal and team building skills
Physical ability to perform the duties of the position.
Ability to attend work on a regular basis.
Ability to perform the duties of the position.
Good work record.
Written and spoken competence in English is required
KEY RESPONSIBILITIES:
Patient Care:
Provides care to the patient/family/community across the lifespan.
Uses collaborative approach to problem-solving to obtain optimal outcomes.
Assists with patient care through ongoing educational initiatives.
Contributes to the development and maintenance of current evidence-based standards of nursing care.
Contributes to the professional and the organizational vision as it pertains to clinical practice and patient care.
Communication/Teamwork:
Promotes positive relationships with patients, families and communities. Works collaboratively with members of the interdisciplinary team.
Assists in developing and maintaining effective relationships with outside agencies and the community. Acts as liaison between Médisanté Saint-Jean and Community partners.
Works collaboratively and networks with other professionals to ensure services are available to individuals and/or groups.
Effectively deploys human relation skills including conflict resolution and team building skills.
Assists with identifying, planning and implementing health promotion programs based on determined need, in collaboration with individuals, groups and other health care professionals.
Education:
Demonstrates commitment to collaborative practice and professional development.
Attends in-services and continuing education programs for self-development and participates in formal educational programs.
Assumes responsibility for maintaining clinical competence.
Maintains annual certifications in skills/programs as required.
Assists in orientation of new staff and the education/orientation of nursing
students.
Shares expertise with peers and others.
NOTE: The above are the basic and prime responsibilities; related and allied health, other duties may be assigned from time to time as may become necessary.
Applications for this position must be submitted on-line by December 2, 2020.
NOTE:
There will be no further postings for this position should there be no fully qualified applicants. If you wish to be considered for this position and have most of the qualifications as posted and the registration or licensure where required, you are encouraged to apply at this time.
Should testing be required to demonstrate language proficiency, the official results will be shared with the candidate, Human Resources and the requesting manager electronically and will be placed on the personnel file for Horizon hiring purposes.
Please quote
Competition # 2020- 48559 -External
. Horizon Health Network appreciates expressed interest, however, only candidates considered for an interview will be contacted. Human Resources Department, Horizon Health Network.