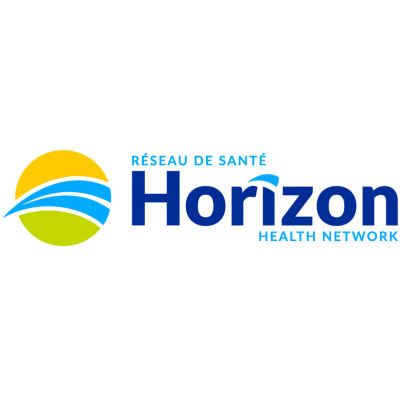 Saint John Registered Nurse Class A (RNCA) PCN 1253480
Horizon Health Network
in Saint John, NB
Horizon Health Network is an equal opportunity employer.
COMPETITION #:
2020-48467 External
BARGAINING UNIT:
NBNU
ZONE:
Saint John
DEPARTMENT:
Infection Prevention and Control
FACILITY:
Saint John Regional Hospital
POSTING TYPE:
Temporary Part Time
JOB TITLE:
Infection Prevention and Control Nurse
CLASSIFICATION:
RNCA Registered Nurse Class A
LANGUAGE:
English Essential
HOURS OF WORK:
Day, On-Call; FTE: 0.6; TEMP: December 7, 2020 to November 19, 2021; Subject to change due to operational requirements
SALARY:
$31.23 to $39.57 per hour (Subject to employment status)
JOB PURPOSE:
Provides investigation, tracking, monitoring, and management of infection control issues at the local Area Level. Provides leadership and direction in keeping with the goals and policies set out by the Regional Infection Prevention and Control Service. Participates in developing and delivering education programs that meet the needs of staff, patients, families, and visitors. Carries out infection surveillance utilizing the regional infection control surveillance system. Participates in the analysis and evaluation of the quality indicators developed for outcome-based practice in infection control. Must be able to travel to carry out the responsibilities of the position. Other duties as assigned.
QUALIFICATIONS:
Active registration with the Nurses Association of New Brunswick.
Minimum 5 years of patient care clinical experience including 3 years in an acute care medical and /or surgical setting within the past 7 years.
Must possess in-depth knowledge, skills and abilities of patient care practices, infectious diseases and microbiology as it applies to patient care.
Experience in Infection Prevention & Control with at least 1-year experience in the last 5 years.
Demonstrated ability to apply quality improvement, patient safety and infection control principles in a healthcare system.
Competency in Microsoft Office Word (50%), and Outlook (50%) as demonstrated by testing.
Ability to attend work on a regular basis.
Ability to perform the duties of the position.
Good work record.
Written and spoken competence in English is required
Demonstrated proficiency verified by testing in:
Other Essential Requirements/Qualifications:
Demonstrated leadership and organizational skills.
Strong interpersonal and communication skills.
Facilitation and presentation skills.
Must be self-motivated and able to work independently, while possessing the ability to work collaboratively with others.
Must successfully complete the basic infection prevention and control training course within 18 months of hire.
Successful candidate must actively pursue continuing education in this field on an annual basis.
Must have good previous work record and ability to attend work on a regular basis
Demonstrated adherence to all privacy legislation and corporation policies to ensure all confidential patient, business, financial and employee information is accessed on a need to know basis only (for required job duties) and is disclosed only to those authorized to receive it.
Disclaimer
The above statements are intended to describe the general nature and level of work being performed by people assigned to this classification. They are not to be construed as an exhaustive list of all responsibilities, duties, and skills required of personnel so classified. All personnel may be required to perform duties outside of their normal responsibilities from time to time, as needed.
*** A Resume (C.V.) is required as part of the application. ***
KEY RESPONSIBILITIES:
Consultation
Acts as a consultant to patients, staff, visitors, and Programs and Services concerning infection prevention and control-related issues.
Liaises with local Public Health personnel.
Facilitates infection control practices and makes recommendations to improve practice.
Collaborates with Occupational Health.
Identifies and reports infection control safety issues.
Participates in epidemiological studies to identify, investigate, evaluate, and monitor outcomes (e.g. outbreaks), exposures, changes in practice and reports these in a timely manner.
Participates in providing direction to Programs and Services in the investigation of an outbreak in conjunction with other team members.
Practices fiscal responsibility in carrying out these duties.
Education
Participates in developing and delivering education programs that meet the needs of patients, families, staff, and visitors.
Provides continuing education to all levels of healthcare workers to support infection prevention and control best practices.
Participates in orientation of new staff, physicians, clergy, and volunteers.
Surveillance
Participates/collaborates in the development and implementation of infection prevention and control surveillance programs.
Participates in retrospective and concurrent collection of infection data.
Organisms of significance, requiring isolation or follow-up, are acted upon immediately with notification to the Unit Manager and provision of directions for containment, as needed.
Policy/Program Development
Collaborates in policy development and program planning related to infection prevention and control.
Collaborates with Occupational Health in policy development.
Applications for this position must be submitted on-line by December 2, 2020.
NOTE:
There will be no further postings for this position should there be no fully qualified applicants. If you wish to be considered for this position and have most of the qualifications as posted and the registration or licensure where required, you are encouraged to apply at this time.
Should testing be required to demonstrate language proficiency, the official results will be shared with the candidate, Human Resources and the requesting manager electronically and will be placed on the personnel file for Horizon hiring purposes.
Please quote
Competition # 2020- 48467 -External
. Horizon Health Network appreciates expressed interest, however, only candidates considered for an interview will be contacted. Human Resources Department, Horizon Health Network.