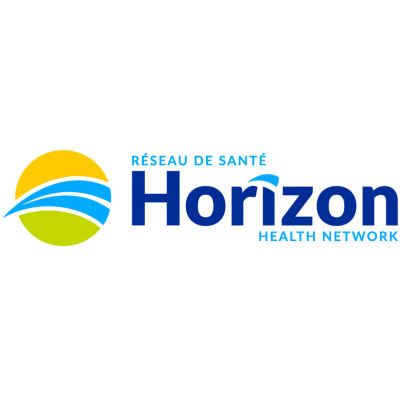 Saint John Registered Nurse Class B (RNCB) PCN 1257398
Horizon Health Network
in Saint John, NB
Horizon Health Network is an equal opportunity employer.
COMPETITION #:
2020-48352 External
BARGAINING UNIT:
NBNU
ZONE:
Saint John
DEPARTMENT:
CCSJ MHC SUSTAINED CARE
FACILITY:
Centracare
POSTING TYPE:
Permanent Full Time
JOB TITLE:
RNCB Registered Nurse Class B
CLASSIFICATION:
RNCB Registered Nurse Class B
LANGUAGE:
English Essential
HOURS OF WORK:
Days, Subject to change due to operational requirements
SALARY:
$33.32 to $40.58 per hour
JOB PURPOSE:
This is expanded professional nursing work; work involves responsibility for providing leadership and direction to and supervision of staff; coordinating the activities of nursing units to ensure that the care provided is appropriate
This leadership role shall coordinate the planning of total nursing care to meet individual needs of patients in accordance with the philosophy, objectives and policies of Nursing Standards and the Horizon Health Network.
To foster an environment of patient/family centered collaborative care, providing support and education as required
To act as a liaison between medical staff, the team and patients/families
To act as a liaison between inpatient and community resources
Collaboration, and provision of leadership and coordination for professional/non-professional team members
QUALIFICATIONS:
Bachelor of Nursing with 1-2 years of current (within 5 years) Addiction & Mental Health experience in an in-patient psychiatry unit setting
Actively registered with the Nurses Association of New Brunswick
Current BLS, Non - Violent Crisis Intervention, ASIST and Motivational Interviewing are essential. Willingness to maintain re-certifications as required
A Post-Secondary Certificate in Mental Health Nursing or CNA certification, as well as Addictions 101 are essential
High level of interpersonal skills; ability to work well within a team and independently
Demonstrated awareness of assessment tools and treatment modalities
Demonstrated knowledge of and adherence to relevant legislation and processes, including but not limited to the Mental Health Act, Family Services Act and NB Addiction withdrawal protocols
Demonstrated competency in development of care plans and recovery planning
Demonstrated ability to act as a positive role model/mentor
Willingness to be flexible with place and hours of work as deemed necessary
Ability to fulfill the duties of the position
Previous exemplary work and attendance record
Demonstrated ability to manage stressful situations and prioritize
Excellent communication and Organizational skills
Willingness to participate in Reflective Clinical Supervision, Coaching Circles and Family Centered Care training.
Written and spoken competence in English is required
KEY RESPONSIBILITIES:
Patient Care
Aids in the development of and continuously evaluates effectiveness of individual nursing care plans, ensuring modifications as needed
Works with patients /team to provide individualized recovery planning
Monitors patient outcomes
Ensures patient/family/community have been provided with information conducive to optimal outcomes
Supports appropriate bed utilization
Acts as a patient advocate, promoting an environment conducive to open communication and professionalism
Coordinates and participates in Case Conferences as necessary
Facilitates/participates in educational or therapeutic groups
Acts as a mentor and support when carrying out assigned code team responsibilities (all code categories)
Acts as a change agent in support of enhanced patient outcomes
Maintains knowledge of treatments, equipment and supplies pertinent to the service
Acts as a role model, working collaboratively with other team members
Assesses standards of practice and assures compliance within the unit, recommending changes in practice as warranted
Participates in departmental, professional, network and community committees as relevant
Consults and acts as a resource to the Team as well as internal and external stakeholders
Evaluates and communicates special patient needs and /or staffing needs to assure safe quality care provision
Aids with or delivers patient care as necessary
Educational/Human Resources
Maintains personal certification skills required
Models professionalism; maintains standards of practice and professional boundaries as determined by the service and NANB
Assists with and supports the orientation of new staff
Assists with educating patient/families/staff/community
Supports the preceptorship program
Recognizes and communicates exceptional and challenging staff issues to Manager
Acts as a role model for professional nursing practice, supporting and guiding staff
Promotes and demonstrates an interest in program activities, by attending staff meetings, participating on committees as requested and contributing to the development/evaluation of unit standards of care.
Reports unsafe practices or professional misconduct which could possibly endanger patient safety
Financial
Maintains an awareness of fiscal responsibility and promotes a culture of cost effectiveness
Acts as a change agent to enhance quality of care, work environment and sustainability
Works collaboratively with the Manager regarding optimization measures.
Applications for this position must be submitted on-line by December 2, 2020.
NOTE:
There will be no further postings for this position should there be no fully qualified applicants. If you wish to be considered for this position and have most of the qualifications as posted and the registration or licensure where required, you are encouraged to apply at this time.
Should testing be required to demonstrate language proficiency, the official results will be shared with the candidate, Human Resources and the requesting manager electronically and will be placed on the personnel file for Horizon hiring purposes.
Please quote
Competition # 2020-48352 -External
. Horizon Health Network appreciates expressed interest, however, only candidates considered for an interview will be contacted. Human Resources Department, Horizon Health Network.