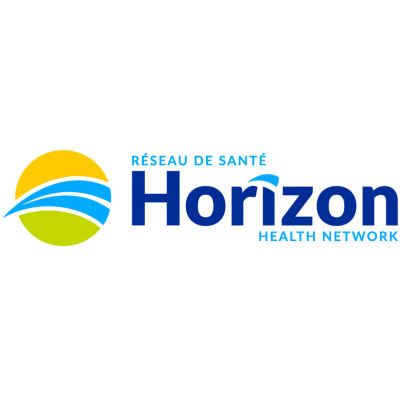 Saint John Medical Laboratory Technologist 3 (LT03) PCN 1255685
Horizon Health Network
in Saint John, NB
Horizon Health Network is an equal opportunity employer.
COMPETITION #:
2020-48368 External
BARGAINING UNIT:
Medical Science Professionals
ZONE:
Saint John
DEPARTMENT:
SJRH CYTOGENETICS
FACILITY:
Saint John Regional Hospital
POSTING TYPE:
Temporary Full Time
JOB TITLE:
MEDICAL LAB TECHNOLOGIST 3
CLASSIFICATION:
Medical Laboratory Technologist 3 (LT03)
LANGUAGE:
English Essential
HOURS OF WORK:
Day; Evening; Night; Rotating; TEMP: December 1, 2020 to December 1, 2022, Subject to change due to operational requirements
SALARY:
$33.33 to $41.79 per hour (Subject to employment status)
JOB PURPOSE:
The Genetics Technologist 3 is responsible for performing routine and specialized cytogenetic and molecular genetic clinical and technical work. This position may include supervisory responsibilities.
QUALIFICATIONS:
Graduate of an approved program of Clinical Genetics (Cytogenetics and Molecular Genetics).
Certified by, and registered or eligible for registration with the Canadian Society for Medical Laboratory Science (CSMLS)
Eligible for membership, or member (in good standing) with the New Brunswick Society of Medical Laboratory Technologists (NBSMLT)
Three years of experience in Genetics laboratory setting.
Ability to attend work on a regular basis.
Ability to perform the duties of the position.
Good work record.
Written and spoken competence in English is required
KEY RESPONSIBILITIES:
The Genetics Technologist 3 is responsible for:
Performing routine and specialized procedures and/or supervising this work as required by the role.
Ongoing evaluation, development, validation and implementation of new and or revised methodologies.
Provide support for staff in improving safety, quality, productivity and customer service.
Coordinate the training and competency program for staff, reviewing technical performance, completion and documentation of requirements.
Monitoring quality and leading preventative and corrective action in troubleshooting major and minor analytical issues.
Ensure compliance with regulatory standards, divisional SOPs and accreditation requirements.
Perform inventory control. Ensuring sufficient stock levels of reagents and consumables.
Employees are responsible to be aware of and understand Horizon's Terms of Employment:
http://skyline/EmploymentBenefits/Pages/Terms-of-your-Employment-.aspx
COMPETENCIES: Competencies identified by the Canadian Society for Medical Laboratory Science 2006
Safe Work Practices
Data and Specimen Collection and Handling
Specimen Preparation and Pre-analytic Processing
Equipment, Instruments and Reagents
Analysis
Recording and Reporting
Quality Management
Professional Responsibilities
Competencies identified by Horizon Health Network
Commitment and Engagement
Coaching and Developing Others
Focus on Performance
Leadership
Problem Solving
Applications for this position must be submitted on-line by November 29, 2020.
NOTE:
There will be no further postings for this position should there be no fully qualified applicants. If you wish to be considered for this position and have most of the qualifications as posted and the registration or licensure where required, you are encouraged to apply at this time.
Should testing be required to demonstrate language proficiency, the official results will be shared with the candidate, Human Resources and the requesting manager electronically and will be placed on the personnel file for Horizon hiring purposes. Please quote Competition # 2020- 48368 -External . Horizon Health Network appreciates expressed interest, however, only candidates considered for an interview will be contacted. Human Resources Department, Horizon Health Network.