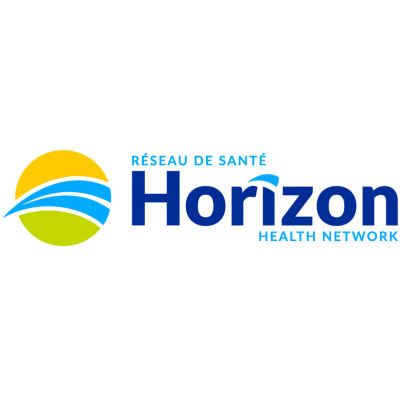 Saint John Registered Nurse Class B (RNCB) PCN 1257542
Horizon Health Network
in Saint John, NB
Horizon Health Network is an equal opportunity employer.
COMPETITION #:
2020-48334 External
BARGAINING UNIT:
NBNU
ZONE:
Saint John
DEPARTMENT:
SJRH INT MED PGM ADM
FACILITY:
Saint John Regional Hospital
POSTING TYPE:
Permanent Part Time
JOB TITLE:
Neuro/Med Resource Nurse
CLASSIFICATION:
RNCB Registered Nurse Class B
LANGUAGE:
English Essential
HOURS OF WORK:
Day; Evening; FTE: 0.7; Subject to change due to operational requirements
SALARY:
$33.32 to $40.58 per hour
JOB PURPOSE:
This is an advanced practice nursing role in the field of Neurosciences. The individual is the clinical nurse leader within the collaborative nursing model for the following units: Neuro 4BS & NICU, 4CS Rehabilitation with support of Family Medicine Program needs.
QUALIFICATIONS:
Baccalaureate Degree in Nursing
Active Registration with the Nurse Association of New Brunswick (NANB)
Experience working within neurosciences program and a minimum of 5 years acute clinical practice
Must have current BCLS
Must have knowledge and competency with NICU skills
CNA Certification in neurosciences
LEADS course or ability to complete within 18 months of hire
Demonstrated and exceptional communication, interpersonal, and leadership skills
High regard for confidentiality for patients and staff associated information, ethical comportment, and the ability to effectively deal with conflict
Must be able to work independently within the defined scope of responsibility
Demonstrated ability to assess, plan, organize, coordinate and evaluate to reach objectives
Proven computer technology skills: Microsoft applications- Outlook, Office, Word, Excel, PowerPoint; Allscripts and ability to use virtual meeting forums such as SKYPE®. Skills testing required with a minimum score of basic at 50%.
Must have the ability to work flexible hours
Travel is a requirement
Good work and attendance record
Written and spoken competence in English is required
KEY RESPONSIBILITIES:
Leads clinical work on the Neurosciences Network level. Items include but are not limited to the development of Clinical Order Sets (COS), policies and procedures, and the development of education materials for patients and staff.
Leads and coordinates organization level clinical initiatives that require education, evaluation and ongoing support. Example: ONTRACC.
Develops communication plans for the dissemination of education across assigned units or sites.
Ensures adherence to inpatient nursing, neuroscience and accreditation standards
Responsible for educating staff in each unit of responsibility via in-servicing, workshops, skills days, formal presentations and one-on-one sessions.
Collaborates, designs or provides information on Neuro/Rehab to key stakeholders
Assess gaps and needs in unit(s) and develops evidenced-based and policy informed education materials (presentations, guides, policies & procedures) to address and close gaps.
Responsible for program nursing orientation program (3 days) for new nurses and unit level orientation for areas of responsibility
Provides graduate nurses and graduate practical nurses with on-going support by tracking each graduate on their respective unit(s) and providing following up for one-on-one and group sessions, nurse mentorship and direct clinical support at the bed side (one-to-one or in a groups). Reports any concerns identified to the Nurse Manager.
Supports and leads the Nurse Mentorship Structure for Neurosciences and Centralized Nursing Services (CNS) Medicine Pods
Mentors, supports and evaluates individuals who may require a customized plan for clinical practice
Supervises nurses in clinical practice and provides direct feedback on performance and safety, assists with the development of a workplan in conjunction with nurse manager. Must be able to be able to provide constructive feedback and be able to coach to achieve desired performance results.
Works with patients and nurses in the clinical setting to collaborate and shape patient care goals
Conducts research within Neurosciences which include patients & staff and will help inform our understanding of with the field. The intent is for internal dissemination of information and to prepare for journal publications.
Develops and leads Quality Improvement (QI) projects for Neurosciences Program
Follows-up on incident reports directly linked to safety and clinical practices. Identifies gaps and opportunities for improvement, designs and plan to address, implements and reports on progress and results.
Able to perform statistical analysis and ability to synthesize and present data.
Reviews KPIs and investigates associated patient cases to identify where breakdowns in care occurred and develops plans to address
Required to apply critical inquiry to assess data, synthesize findings, suggest interventions and write appropriate scientific & technical reports for the Director and Nurse Managers.
Required to be able to process theoretical information, promote systematic inquiry and translate knowledge to action in the clinical environment.
Represents the Neurosciences Program on Saint John area committees relevant to quality and safe patient care such as, Med Rec committee, Falls Committee, Accreditation, writing groups for clinical standards.
Remains current on respective practice changes for NANB, ANBLPN and CNA
Required to stay current with trends and issues in Neurosciences, Rehabilitation and Family Medicine
Must be able to work collaboratively with Interdisciplinary teams and with various learners (physician, nursing, pharmacy) within the units and acts as an expert resource.
Cross training for and provides coverage to TIA, MS & Baclofen clinics.
COMPETENCIES:
Leadership skills that demonstrate the ability to inspire commitment, respect, compassion, and fairness
Self-awareness, honesty, integrity, optimism, confidence and resiliency
Ability to foster shared vision, accept accountability and integrate evidence into decision making
Can foster partnerships and work with internal and external partners
Is self-starter, self-motivated and works effectively as a team member
Decision making and can solve complex situations using sound judgement
Coaching skills and abilities
Applications for this position must be submitted on-line by November 29, 2020.
NOTE:
There will be no further postings for this position should there be no fully qualified applicants. If you wish to be considered for this position and have most of the qualifications as posted and the registration or licensure where required, you are encouraged to apply at this time.
Should testing be required to demonstrate language proficiency, the official results will be shared with the candidate, Human Resources and the requesting manager electronically and will be placed on the personnel file for Horizon hiring purposes.
Please quote
Competition # 2020- 48334 -External
. Horizon Health Network appreciates expressed interest, however, only candidates considered for an interview will be contacted. Human Resources Department, Horizon Health Network.