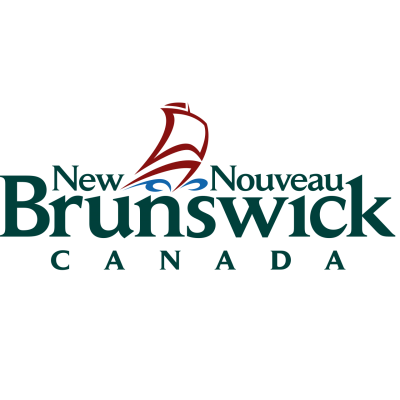 Social Worker
Department of Social Development
in Saint John, NB
SOCIAL DEVELOPMENT
SOCIAL WORKER
OPEN COMPETITION
SOUTH-WEST ZONE (SAINT JOHN)
The Department of Social Development is seeking an individual to join the Protection and Needs Assessment team as a Social Worker working in the South-West Zone (Saint John).
The Department is responsible for providing quality programs and services to all New Brunswickers including children, families, seniors, and persons with disabilities. The work may include a combination of the following functions: assessment, counselling, intervention, mediation, case management and report writing for a variety of services such as Child Protection, Adult Protection, Long Term Care and Disability Support Program, Investigations, After Hours Emergency Social Services and Intake. Successful candidates will also be required to establish and maintain effective working relationships with clients, staff members, professionals, community and volunteer agencies, government departments and the general public. Other related duties as assigned.
ESSENTIAL QUALIFICATIONS: Master's or Bachelor's degree in Social Work.
Written and spoken competence in English is required. Please state your language capability.
Applicants must clearly demonstrate the essential qualifications to be given further consideration. Please ensure that preferred language for assessment is identified on your resume.
In order to be appointed, candidates must be actively registered with the New Brunswick Association of Social Workers and will be required to undergo a Criminal History Clearance prior to appointment.
OPERATIONAL REQUIREMENT: Working on weekends, variable hours and candidates must have their own means of transportation within the assigned region.
BEHAVIOURAL COMPETENCIES: The successful candidates will possess the following behavioural competencies:
Client Service Orientation;
Effective Interactive Communication;
Flexibility;
Commitment to Learning;
Analytical Thinking/Judgment; and
Teamwork & Cooperation.
TECHNICAL COMPETENCIES: The successful candidates will possess the following technical competencies:
Ability to Use Office Technology, Software and Applications;
Planning and Organizing Skills; and
Written Communication.
Résumés should be in chronological order specifying education and employment in months and years including part-time and full-time employment.
Salary: $56,264 to $69,550 per annum.
We encourage applicants to apply on-line or by mail at the following address by October 19, 2020 indicating competition number: R76-2020-21-678. This competition may be used to fill future vacancies at the same level.
Social Development
Human Resource Services
4th floor, 551 King Street
Fredericton, NB E3B 1E7
Telephone: (506) 462-5096
E-mail: HumanResources.sd@gnb.ca
We thank all those who apply however only those selected for further consideration will be contacted.
As per the Civil Service Act, candidates registered with the Equal Employment Opportunity Program and veterans, who demonstrate they are among the most qualified, shall be given preference at the time of appointment.
We promote a scent-reduced environment.
We are an Equal Opportunity Employer.
The New Brunswick Public Service: Improving the lives of New Brunswickers every day!