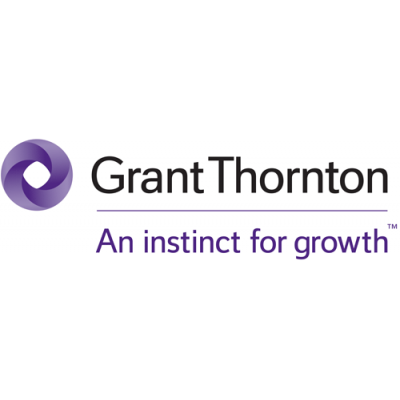 Marketing & Communications Coordinator [Contract - 1 Year Term]
Grant Thornton LLP
in Halifax, NS
Marketing & Communications Coordinator [Contract - 1 Year Term]
Office Location Halifax, NS (West End)
Alternate Location: Saint John, NB
Req # 7121
Who we are
You know those big cities that still feel like small towns? Where everyone's friendly and helps each other out? That's like Grant Thornton. Except here we're all professionals and there isn't a mayor or a general store. What we're trying to say is that we're a large and growing professional services firm that still feels like a community. We employ over 2500 people across Canada, and we truly care about our colleagues, our clients and the communities where we work and live. That's what's most important to us. We're building a thriving organization that's purpose driven and still want to remember what your favourite milkshake flavour is.
The primary purpose of this position is to support the national Consumer Insolvency Business Unit (CIBU) in achieving the business goals of client attraction, growth and branding across Canada by coordinating and executing a broad range of marketing and communication activities.
As a Marketing & Communications Coordinator your responsibilities will include:
• Assisting in the development and implementation of CIBU marketing plans and projects
• Working collaboratively with the marketing specialist to implement digital marketing strategy encompassing web, social, SEO and SEM
• Creating, curating, scheduling, monitoring and auditing social media content daily
• Executing competitor analysis on a regular basis
• Managing team annual marketing calendar
• Supporting the development of Thought Leadership pieces, including research, editing and posting online
• Works with marketing team to book and coordinate the production of advertisements including briefing graphic designers, liaising with the website/publications and ensuring on-time delivery
• Copywriting and layout of marketing materials within established brand templates
• Developing marketing collateral and presentations as required, including copywriting and layout of materials within established brand templates
• Research and analysis of marketing campaign metrics, conversion rates, web traffic, market trends, competitor offerings, and satisfaction surveys
• Ensuring brand consistency across all materials both online and offline
• Leveraging productive relationships with colleagues in CIBU and across firm
• Other duties as required and assigned

Be Grant Thornton
If you're a bit like us, you're driven to connect with how others are feeling and thinking. Here we walk in others shoes before taking action. Just imagine being part of a team that puts "we before me", where flexAbility is a mindset, and where you trust your colleagues to have your back. At Grant Thornton, you'll work with inspiring leaders who support your development, both personally and professionally. This is a place where your insatiable curiosity enables you to think, see and hear from a variety of perspectives, a place where every day is different and having the courage to grow is part of who you are. And when all this comes together, well that's when the magic happens!
Want to learn more about who we are and how we live our purple every day? Read our colleagues' stories at www.discoveryourpurple.ca
Think you've got what it takes to be a Marketing & Communications Coordinator? Like the colour purple? Great. Here's a few more boxes we're also hoping you can tick:
• Bachelor's degree or diploma with an emphasis in Business, Marketing, Communications or related fields
• 2 years of marketing/communications experience
• Demonstrated understanding of social media best practices and digital marketing techniques
• Basic SEO and SEM knowledge
• Experience working with web content management software (CMS) (WordPress)
• Strong writing, editing and proofreading skills are essential, with demonstrated experience writing for social media (Facebook, Twitter and LinkedIn)
• Demonstrated proficiency in the Adobe Creative Cloud suite and strong awareness of design and typographic principles
• Highly organized, self-motivated, adept at managing change and priorities with an ability to work under tight deadlines
• Experience with MS Office Suite, and familiarity with technology to support marketing initiatives
• Personal interest in staying current on marketing and business development trends
• The ability to work individually or in a team environment
• Willingness to travel occasionally
• Consumer services marketing experience
Additional Note: This position is open to candidates located in Halifax, NS and Saint John, NB.
At Grant Thornton we're focused on making a difference in the lives of our clients, our colleagues and our communities. That's our purpose. Or, as we like to say, living our purple.
Are you ready to Discover Your Purple?
Effective November 1, 2021, Grant Thornton has established a Vaccination Policy in response to the COVID-19 pandemic. Newly hired colleagues must be fully vaccinated, provide proof of vaccination status, or request and be granted an exemption to the policy, as a condition of employment.
Grant Thornton LLP supports the spirit and principles of Employment Equity and is committed to maintaining an environment which is perceived to be fair and non-discriminatory. We welcome applications from designated group members - Women, Visible Minorities, Aboriginals and Persons with Disabilities and accommodations are available for Persons with Disabilities taking part in any aspect of our selection/hiring process. Should you require any accommodation during the recruitment process or otherwise, please notify us of this via careers@ca.gt.com and we will work with you to meet your accessibility needs.