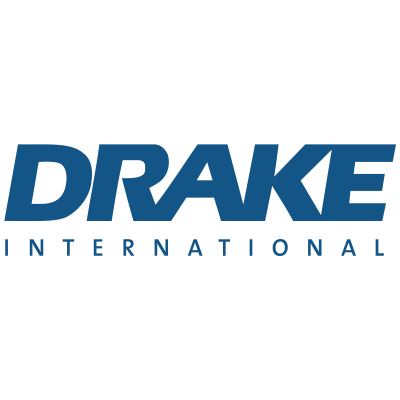 Directeur/Trice de Territoire Expérimenté
Drake International
in Montreal, QC
Drake International est à la recherche d'un(e) directeur/ trice de territoire expérimenté pour la province de Québec. Cette personne sera chargée de rencontrer nos clients, de communiquer avec eux, de comprendre leurs besoins et d'assurer un processus de vente fluide. Vous devrez être en mesure de conclure des ententes de ventes et d'atteindre les objectifs. Pour réussir en tant que gestionnaire de territoire, vous devez être capable d'établir des relations instantanées et d'obtenir la satisfaction de vos clients.
Principales responsabilités
• Établir des devis et gérer les options de financement qui conviennent le mieux à nos clients
• Avoir une connaissance complète de l'industrie
• Démontrer un comportement professionnel dans toutes les situations.
• Entretenir le véhicule de l'entreprise de manière professionnelle
• Avoir l'esprit d'équipe (team player )
• Être bien informé et à l'aise lorsque vous parlez de moteurs
Qualifications
• Expérience précédente en tant que gestionnaire de territoire
• Connaissance de l'équipement d'entretien des pelouses et des jardins
• Maîtrise des logiciels Microsoft Office et CRM
• Excellentes compétences en communication, à la fois verbale et écrite
• Bonnes compétences organisationnelles et capacité à effectuer plusieurs tâches à la fois
• Compétences exceptionnelles en service à la clientèle
• Solides compétences d'écoute et de vente
• Capacité à atteindre les objectifs
• Dossier de conduite impeccable (le véhicule de l'entreprise sera fourni)
• A l'aise avec les déplacements partout au Québec
Informations additionnelles
• Rémunération compétitive (60 000 $ - 70 000 $ de base + commission)
• Prestations médicales et dentaires
• 2 semaines de vacances
• Programme de REER
Pour plus d'informations concernant ce poste ou pour postuler, veuillez contacter notre directeur de succursale Bruce Eisan. Il peut être joint à beisan@na.drakeintl.com ou au 902-830-7211.
La succursale de Montréal de Drake International tient à remercier tous les candidats pour leur intérêt. Notre équipe dédiée répondra à tous les CV qui seront soumis. Si vous ne possédez pas les qualifications énumérées ci-dessus, notre équipe de recrutement se fera un plaisir d'aider tous les candidats à découvrir nos autres opportunités.
Nous encourageons tous ceux qui recherchent une nouvelle opportunité à nous rendre visite à https://ca.drakeintl.com/ .
Drake International is looking for a n experienced Territory Manager for the Quebec region. The Territory Manager will be responsible for meeting with local dealers of our clients' products , communicating with those customers, understanding their needs, and ensuring a smooth sales process. You should be able to close sales and meet targets. To be successful as a Territory Manager you should be able to build instant rapport and achieve customer satisfaction
Key Responsibilities

Build quotes and manage financing options that best suite our customers
Have complete knowledge of the product line
Demonstrate a professional demeanor in all situations.
Maintain company vehicle in a professional manner
Must be a team player
Be knowledgeable & comfortable when speaking about engines
Qualifications
Previous experience as a Territory Manager
Knowledge of lawn & yard maintenance equipment
Proficiency in Microsoft Office and CRM software
Excellent communication skills, both verbal and written
Good organizational skills and the ability to multitask
Exceptional customer service skills
Strong listening and sales skills
Ability to achieve targets
Clean Drivers Abstract (company vehicle will be provided)
Comfortable travelling throughout Quebec
Additional Information
Competitive compensation ($ 60,000 - $70,000 base + commission)
Medical and dental benefits (co-pay)
2 weeks of vacation
RRSP Matching Program
For more information concerning this position or to apply, please contact our Branch Manager Bruce Eisan. He can be reached at beisan@na.drakeintl.com or 902-830-7211 .
Drake International's Montreal Branch would like to thank all candidates for their interest. Our dedicated team will respond to all resumes submitted. If you do not meet the qualifications listed above, our recruitment team will be happy to assist all applicants to discover our other opportunities.
We encourage anyone who may be looking for a new opportunity to please visit us at https://ca.drakeintl.com/ .
PEOPLE
|
PRODUCTIVITY
|
PERFORMANCE
INDMontrealFlex