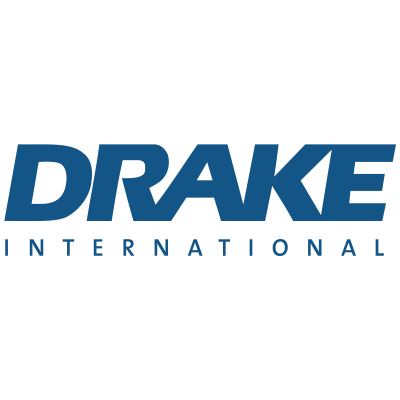 Manutentionnaire de nuit - Saint-Laurent
Drake International
in St Laurent, QC
English job description further below.
Nous recherchons pour notre client des manutentionnaires pour trier des colis et envois dans un centre de tri majeur situé à ville Saint-Laurent près de tous les transports en commun.
Localisation : Saint-LaurentQuart de travail : 01:30 a.m à 6:30 a.mContrat de travail : Temporaire, temps plein, temps partiel au choixSalaire : 20.00$/heurePrésence régulière et fiable requisePossibilité de devenir employé permanent auprès de cette entreprise d'envergureResponsabilités :
Décharger et trier les arrivages de colis;
Travailler dans un centre de tri avec convoyeurs;
Scanner les envois avec précision, compter le nombre d'arrivage des camions et noter tous les services spéciaux pendant le chargement;
Respecter toutes les normes de sécurité;
Bâtir une relation positive avec l'équipe (courriers, chef d'équipe et trieurs)
Qualifications:
Techniques de lecture et de chargement appropriées;
Capacité de soulever et transporter des charges pesant jusqu'à 70 lb;
Capacité de travailler avec un sentiment d'urgence dans un milieu de travail avec des délais serrés;
Expérience de travail dans un entrepôt est un atout;
Volonté à travailler en équipe;
Porter une attention particulière aux processus et aux normes de qualité et opérationnelles.
Nous sommes un employeur d'égalité des chances.
English job description:
We are looking for package handlers for an important client to sort package shipments in a major sorting facility located in Ville Saint-Laurent near all public transport.
Location: Saint-LaurentShift schedule: 01:30 a.m. to 6:30 a.mEmployment contract: Temporary, Full-time, Part-time as per your preferenceSalary: $ 20.00 / hourRegular and reliable attendance required.Possibility for permanent employment with this large well-known company.Responsibilities:
Unload and sort packages arriving at facility;
Work in a sorting center with conveyors;
Scan shipments accurately, count the number of truck stops and note any special services while loading;
Comply with all safety standards;
Build a positive relationship with the team (couriers, team leader and sorters)
Qualifications:
Appropriate reading and loading techniques;
Ability to lift and carry loads weighing up to 70 lbs;
Ability to work with a sense of urgency in a high paced work environment with tight deadlines;
Experience working in a warehouse is an asset;
Willingness to work in a team;
Ability to pay particular attention to quality and operational processes and standards.
We are an equal opportunity employer.
INDMontreal