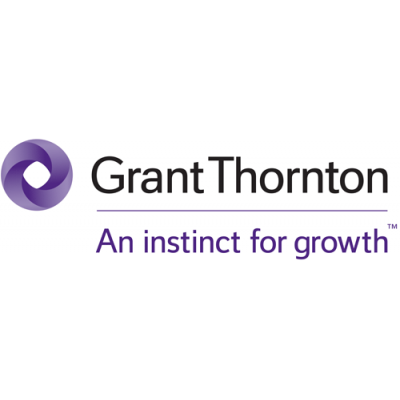 Administrative Assistant
Grant Thornton LLP
in Charlottetown, PE
Administrative Assistant
Office Location Charlottetown, PEI
Alternate Location: Summerside, PEI
Req # 7024
Who we are
You know those big cities that still feel like small towns? Where everyone's friendly and helps each other out? That's like Grant Thornton. Except here we're all professionals and there isn't a mayor or a general store. What we're trying to say is that we're a large and growing professional services firm that still feels like a community. We employ over 2500 people across Canada, and we truly care about our colleagues, our clients and the communities where we work and live. That's what's most important to us. We're building a thriving organization that's purpose driven and still want to remember what your favourite milkshake flavour is.
As an Administrative Assistant your responsibilities will include:
Client & Service Support
• Managing electronic and paper-based client flies
• Assembling and e-filing various types of tax returns
• Managing client deliverables and ensuring accuracy
• Preparing documents including correspondence, reports, and client packages
• Filing, scanning, and photocopying
• Using DocuSign and Secure File Transfer platforms to send/receive client information, and to obtain electronic client signatures
• Participating in development of internal systems and processes
• Providing back-up reception coverage
• Preparing for client meetings
• Managing calendars
• Other duties as required
Contact Management & Business Development Support
• Maintaining client database
• Utilizing STAR Practice Management Applications to ensure proper record keeping
• Responding to phone calls and emails in a timely & professional manner
• Drafting client invoices
• Other duties as required

Be Grant Thornton
If you're a bit like us, you're driven to connect with how others are feeling and thinking. Here we walk in others shoes before taking action. Just imagine being part of a team that puts "we before me", where flexAbility is a mindset, and where you trust your colleagues to have your back. At Grant Thornton, you'll work with inspiring leaders who support your development, both personally and professionally. This is a place where your insatiable curiosity enables you to think, see and hear from a variety of perspectives, a place where every day is different and having the courage to grow is part of who you are. And when all this comes together, well that's when the magic happens!
Want to learn more about who we are and how we live our purple every day? Read our colleagues' stories at www.discoveryourpurple.ca
Think you've got what it takes to be an Administrative Assistant? Like the colour purple? Great. Here's a few more boxes we're also hoping you can tick:
• Completion of a diploma or degree from a recognized institution would be an asset
• Minimum of 1-3 years of relevant experience is required
• Efficient and accurate with strong attention to detail
• Experience working in a professional services environment
• Proficient in technical applications including: MS Suite (Word, Excel, Outlook, etc.), Adobe Acrobat
• Experience with accounting programs such as CaseWare would be an asset
• Excellent written, verbal communication, and interpersonal skills
• Proven experience in providing exceptional client service
• Takes initiative and direction and is a self-directed learner
• Works well independently and as part of a team
• Demonstrated ability to handle dynamic timelines and prioritize multiple deadlines
• Innovative thinking, sound judgment, and adaptability
At Grant Thornton we're focused on making a difference in the lives of our clients, our colleagues and our communities. That's our purpose. Or, as we like to say, living our purple.
Are you ready to Discover Your Purple?
Effective November 1, 2021, Grant Thornton has established a Vaccination Policy in response to the COVID-19 pandemic. Newly hired colleagues must be fully vaccinated, provide proof of vaccination status, or request and be granted an exemption to the policy, as a condition of employment.
Grant Thornton LLP supports the spirit and principles of Employment Equity and is committed to maintaining an environment which is perceived to be fair and non-discriminatory. We welcome applications from designated group members - Women, Visible Minorities, Aboriginals and Persons with Disabilities and accommodations are available for Persons with Disabilities taking part in any aspect of our selection/hiring process. Should you require any accommodation during the recruitment process or otherwise, please notify us of this via careers@ca.gt.com and we will work with you to meet your accessibility needs.