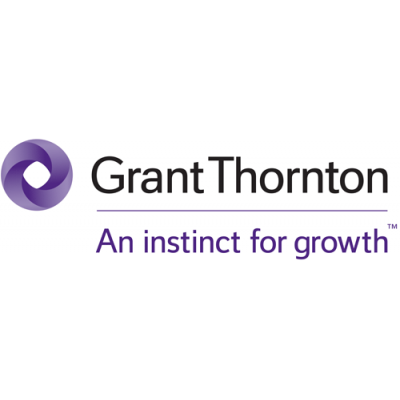 National Helpdesk Support Analyst
Grant Thornton LLP
in Saint John, NB
National Helpdesk Support Analyst
Office Location Saint John, NB
Alternate Location:
Req # 7008
Who we are
You know those big cities that still feel like small towns? Where everyone's friendly and helps each other out? That's like Grant Thornton. Except here we're all professionals and there isn't a mayor or a general store. What we're trying to say is that we're a large and growing professional services firm that still feels like a community. We employ over 2500 people across Canada, and we truly care about our colleagues, our clients and the communities where we work and live. That's what's most important to us. We're building a thriving organization that's purpose driven and still want to remember what your favourite milkshake flavour is.
As a National Helpdesk Support Analyst your responsibilities will include:
• Participate on the National Helpdesk support team troubleshooting and resolving user support issues by phone, email, in-person and using remote-control tools
• Provide technical support for various industry standard applications, practice-specific and Grant Thornton proprietary applications
• Configure PCs with the required core environment software, printer setup and practice-specific software
• Install and configure new software, updates and patches
• Troubleshoot various hardware issues with PCs, printers, scanners, etc.
• Manage hardware support and inventory management
• Coordinate the shipping and tracking of computer hardware to external vendors for repair
• Be responsible for maintaining and managing the computer, printer and supply inventory for the local office
• Provide computer and application training one-on-one to new hires
• Create, document and facilitate topic-specific group training sessions
• Participate in various IT projects as required
• Liaise and support the extended National Technology Services team across Canada
• Perform various other duties as required

Be Grant Thornton
If you're a bit like us, you're driven to connect with how others are feeling and thinking. Here we walk in others shoes before taking action. Just imagine being part of a team that puts "we before me", where flexAbility is a mindset, and where you trust your colleagues to have your back. At Grant Thornton, you'll work with inspiring leaders who support your development, both personally and professionally. This is a place where your insatiable curiosity enables you to think, see and hear from a variety of perspectives, a place where every day is different and having the courage to grow is part of who you are. And when all this comes together, well that's when the magic happens!
Want to learn more about who we are and how we live our purple every day? Read our colleagues' stories at www.discoveryourpurple.ca
Think you've got what it takes to be a National Helpdesk Support Analyst? Like the colour purple? Great. Here's a few more boxes we're also hoping you can tick:
• 1+ years of experience in a similar role would be considered an asset
• Excellent written and verbal communication skills
• Ability to work effectively both independently and as part of a team
• Solid organizational skills with the ability to prioritize and work in a busy environment
• Excellent troubleshooting/problem solving skills and analytical ability
• Interest in continuous learning
• Aptitude for learning and adhering to existing standardized policies, processes and procedures
• Aptitude for learning software quickly with minimal instruction
• Desire to learn and expand knowledge of the firm and the technology environment in use
• Excellent interpersonal skills
• Interest in user needs and in providing a high quality of customer service
• Thorough understanding of networks and file servers
• Ability to lift equipment weighing up to 25 lbs/11 kg
• Travel to our various locations throughout the region
At Grant Thornton we're focused on making a difference in the lives of our clients, our colleagues and our communities. That's our purpose. Or, as we like to say, living our purple.
Are you ready to Discover Your Purple?
Effective November 1, 2021, Grant Thornton has established a Vaccination Policy in response to the COVID-19 pandemic. Newly hired colleagues must be fully vaccinated, provide proof of vaccination status, or request and be granted an exemption to the policy, as a condition of employment.
Grant Thornton LLP supports the spirit and principles of Employment Equity and is committed to maintaining an environment which is perceived to be fair and non-discriminatory. We welcome applications from designated group members - Women, Visible Minorities, Aboriginals and Persons with Disabilities and accommodations are available for Persons with Disabilities taking part in any aspect of our selection/hiring process. Should you require any accommodation during the recruitment process or otherwise, please notify us of this via careers@ca.gt.com and we will work with you to meet your accessibility needs.